Former referee: "Insigne's goal should have been canceled, here's why"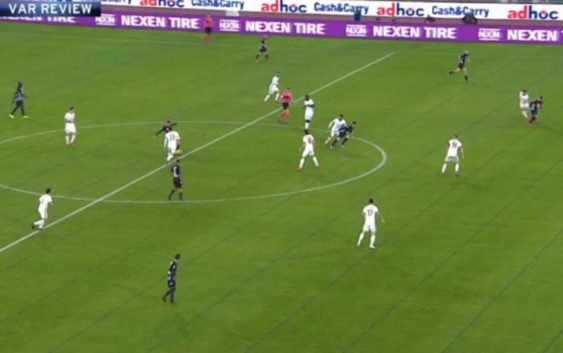 AC Milan lost yesterday against Napoli at San Paolo with the narrow result 2-1. The decisive episode of the match was Insigne's goal that should have been canceled according to former referee Marelli.
Directly from his blog, Luca Marelli analyzed the main episode of Napoli-Milan. According to the former referee, Lorenzo Insigne's goal was to be canceled. Here's his explanation: "Jorginho passes for Insigne who controls the ball well and beats Donnarumma. Assistant Costanzo lets the action continue and, after scoring the goal, raises the flag to indicate the irregular starting position of Napoli's winger.
The problem arises from the frozen image. The offside line seems to leave no doubt: Romagnoli's feet are closer to the bottom line than the foot of Insigne. The problem is that Insigne is sliding forward and we can not have any certainty about the position of the left shoulder or the head. The line drawn by the VAR is only indicative but not absolute as it does not take into account the shoulder and head projection of Insigne on the pitch.
In the specific case it is impossible to state whether the goal was regular or not. It may seem regular on first sight but we have no concrete element except a feeling. The current technology is two-dimensional, for episodes like this will be crucial to quickly develop a three-dimensional tool to eliminate in real-time such doubts. In the absence of full certainty the right choice would have to be the cancellation of the goal and the confirmation of the initial decision made by assistant Costanzo."
---
---