Four names AC Milan are considering for the coach position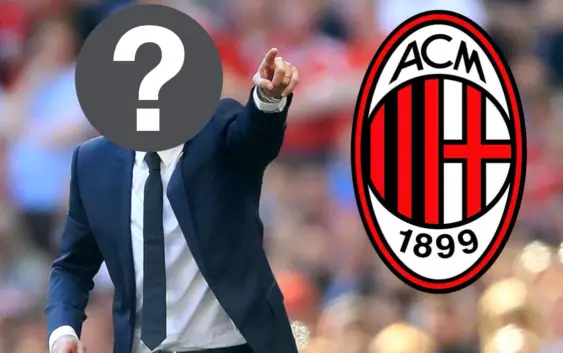 The casting for the coaching position has started with AC Milan considering four names for the job.
AC Milan have opened the casting for the head coach position. Stefano Pioli's excellent work so far is not enough to earn his confirmation and at the end of the season he will leave the Rossoneri reports Corriere dello Sport. Waiting for Gazidis' final word, his staff is already meeting several coaches to identify the ideal candidate.
In this regard, the name of Ralf Rangnick, current Head of Sport and Development of Red Bull, is becoming more and more insistent. The contact between the coach and the Rossoneri club, reveals the newspaper, would have occurred through Hendrik Almstadt, Gazidis' right hand. Why would Milan in particular push for this solution: fascinated by a new revolution, for Gazidis the 61-year-old German coach would be the pivot on which to found a new cycle.
In Germany there is even talk of a pre-contract already signed between Milan and Rangnick, an hypothesis officially denied by the club. However, Rangnick's arrival would be controversial with Paolo Maldini publicly rejecting his candidacy twice as "not ideal for Milan".
The name of Luciano Spalletti has never gone out of fashion. The former Inter coach remains under contract with Inter (the main reason that blew everything up in October), but now there are two motives that could make the difference. On one hand, with only one year of contract remaining it would be more easy to find an agreement, and the other, the possibility of working from the beginning of the season unlike what was supposed to happen in October.
Massimiliano Allegri si rather a complicated option for two main reasons. First because the Italian coach is tempted be an experience abroad, but also because he is wants a contract of 10 million euros per season that AC Milan currently cannot afford. Not to mention his demands of signing top players.
The last option, according to CorSport, is former Valencia coach Marcelino Garcia but he has fallen down the pecking order recently. According to the Italian newspaper, Milan and Marcelino have different ideas regarding the transfer business for the summer window. A diversity of views that makes his candidacy the less likely.
---
READ MORE: €45m Man United signing offered to Milan