Gattuso: Andre Silva's problem and the solution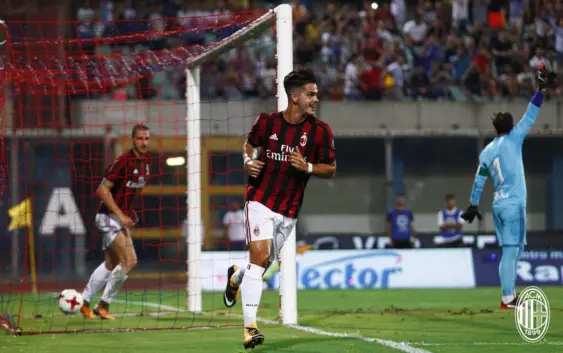 When AC Milan signed Andre Silva for 38 million euros he was expected to lead the Rossoneri's attack but the Portuguese striker has failed to adapt to Italian football. 
Coach Gennaro Gattuso is preparing AC Milan for a busy period where the Rossoneri will face some tough opponents like Roma, Lazio, Inter and Arsenal within two weeks. In order to achieve success Rino needs the help of all his players, Andre Silva included.
A crucial passage on Andre Silva by Mr. Gattuso in today's press conference. Here are the coach's statements about the Portuguese youngster: "Against Sampdoria he played with poison in him, he did not miss a ball and he helped us push forward. I like to see review games again and when Kalinic came in he gave a completely different performance so maybe Silva is an attacker who expresses himself better with another forward close to him. I am talking about concrete things and I don't want to create a controversy but his characteristics can be expressed better with an attacker close to him".
---
---