Gazidis reveals how Elliot will strengthen Milan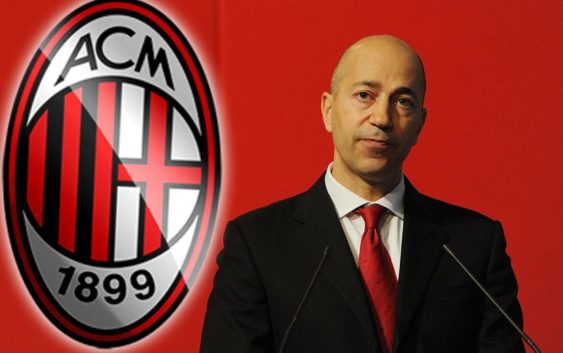 In a long interview with La Gazzetta dello Sport, AC Milan CEO, Ivan Gazidis, reveals the club's project on how to improve the squad.
MILAN NEWS – A comprehensive revolution is happening at Milan. Only one day after the departure of Leonardo and Gennaro Gattuso, in a long interview with La Gazzetta dello Sport, CEO Ivan Gazidis took the center stage explaining the full project of Elliott Management Corporation.
The goal of the Gazidis and of the ownership is very clear: "The vision is clear, we must remove the financial burden from Milan and put it back in the right direction, making Milan a modern club. Milan ignites incredible passions and feelings. But in 2019 we don't have an app yet. We need to modernize the club, make it grow. The brand is there, history as well, but football has evolved, you can't keep looking back.
There are three fundamental points, without a hierarchical order, because they go hand in hand and intertwine with each other every day: 1) Economic reorganization, with the ability to generate profits and reinvest them 2) Increase the quality of the team, bringing it back to the top of Italian and European football 3) Find the right solutions for the stadium. Whether it is San Siro or a new plant, it will have to be envied in the world".
Regarding the squad: "There will be the right balance between quality youngsters and players with leadership and experience. But our strategy is not to invest in Top players or those who have already been, but in those who can become top players with our jersey. We will not burn our funds for just one season in the present, but we want to build the future: a generation of strong players that can grow quickly together with the club. People who have enthusiasm and are ready for the challenge".
Gazidis also talks about the departure of Leonardo and Gattuso: "Leo has decided to leave and experience new challenges. He will always have my gratitude for what he has done. No conflict between us, omly the maximum recognition for him and his great effort. I have no words to describe Gattuso. An extraordinary man who has borne full responsibility for the season on his shoulders. Maybe too much. He made an analysis and a choice of great honesty. He could not carry this weight onward. Rino will remain a friend of the club forever. I didn't know him before, I have enormous respect for him".
---
---