Gazidis to meet Raiola for two key players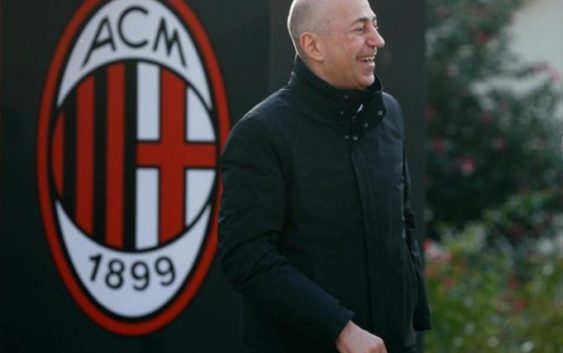 AC Milan CEO Ivan Gazidis will meet with agent Mino Raiola in the coming days to try to resolve two key issues for the club.
This week the players and the management of the club finally returned to work. The Rossoneri CEO Ivan Gazidis has started to make his first internal moves planning for the future of AC Milan.
Il Corriere dello Sport reports that Ivan Gazidis has scheduled a meeting in the coming days with agent Mino Raiola. Gazidis and Raiola will discuss two key issues in their first head-to-head meting since the Coronvirus emergency.
The most urgent problem to solve for AC Milan is the contract situation of Zlatan Ibrahimovic and then the future of Gianluigi Donnarumma. The contract of Zlatan Ibrahimovic expires at the end of the season while Donnaruma's one year latter. Both are old clients of Mino Raiola.
It's up to Gazidis to speak directly with the infamous agent and try to find an agreement. Ibrahimovic is a thorny case, because the striker seems likely to leave the club if Paolo Maldini doesn't remain. It was Maldini and Zvonimir Boban (sacked by Gazidis) who convinced Zlatan to return at AC Milan.
The situation of Gianluigi Donnarumma is even more complex. The contract of the young AC Milan goalkeeper expires on 30 June 2021. There is little time to negotiate the renewal, but Gazidis will try to find an agreement with Raiola in order to avoid losing the Italian star for free next year or be forced sell him in the summer.
Solving the two intricate issues is the first big test of Ivan Gazidis as the only man in change at AC Milan. Issues for which the South African CEO will act firsthand. Another indication that the departure of Paolo Maldini from the role of sporting director is just a matter of time.
---
READ MORE: Rangnick has chosen his first Milan signing