Milan revolution: Gattuso changes everything with three moves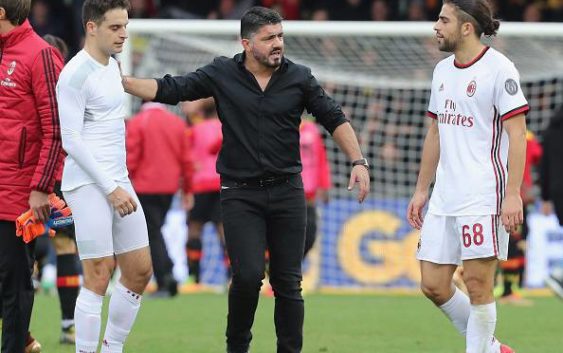 After continuous disappointing results and underwhelming performances Gennaro Gattuso is preparing to change a lot inside AC Milan.
A radical change is needed, something that did not happened under the management of Vincenzo Montella. AC Milan needs to get back to winning and convincing, and to do that it will have to change a lot in attitude. A revolution that, according to La Stampa, can be brought only by a man of character and clear ideas such as Gennaro Gattuso, the technician chosen by the new ownership precisely for the explicit knowledge of the rossoneri environment. A change in three moves that should start from tonight match against Bologna.
The first change is tactical: goodbye to the three-man defense, never convincing enough, and room to 4-3-3 as a basic formation. A game system that on paper should bring Milan and its performers to play in a more loose and natural way, without tactical idealism or exaggerated constraints.
The second concerns the physical condition: Gattuso does not stop hitting out at the work done by Montella in the summer, too light and not very physical to face a long and tortuous season. It is no coincidence that the training sessions are now heavy and leave the player's legs tired, but the coach explained that within a month and a half Milan will return to run continuously.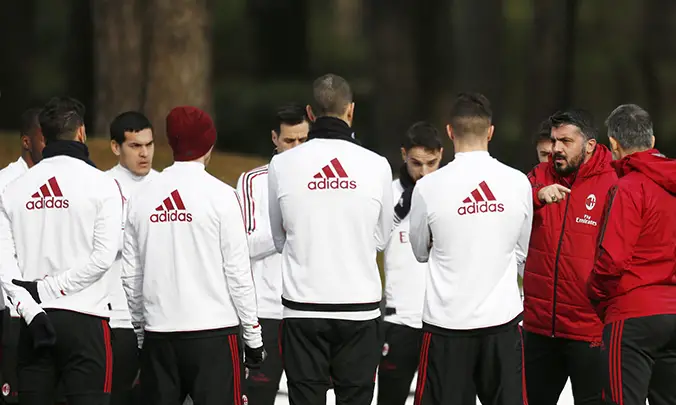 The third change is in the character and mental approach of the Rossoneri players in the matches: fear and insecurity for now beat the pride and grit. A big problem for a team that must make the leap in quality. Rino Gattuso is working hard to correct the defects of his players character, trying primarily to infuse, courage, determination and desire to win, as well as absolute respect for the colors of the jersey they wear.
---
---