Giampaolo's flopping record in league debuts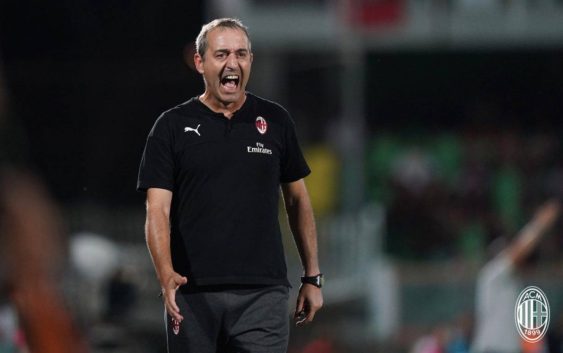 Marco Giampaolo's league debut matches have not been positive but in the past he has often lost by coaching clubs that fought for survival.
MILAN NEWS – Numbers and precedent encounters can be seen in the world of football only as mere curiosity, but for some they appear as clues to future sporting developments.
In this sense, Tuttosport reminds that Marco Giampaolo, AC Milan's new coach, has practically always flopped when it came to debuting in Serie A. The opening matches have hardly ever smiled at the Abruzzo technician, who in the previous twelve has collected only two victories, as many draws and eight defeats.
And to think that on August 2005, in his absolute debut as coach in Serie A with Ascoli, Giampaolo stopped Carlo Ancelotti's great Milan with Shevchenko scoring the only goal for the Rossoneri. Thus began the positive and growing career of the new AC Milan coach.
The debuts in the following years are less good, even if it should be remembered that Giampaolo has almost always coached provincial squads whose primary objective was to avoid relegation: Cagliari, Cesena, Catania, Siena and Empoli. The only two victories in the first league match came, not surprisingly, at the helm of Sampdoria. In 2016 Sampdoria defeated Empoli away and in 2017 won against Benevento.
The season debut of last year is less reassuring for AC Milan. On 26 August 2018 Giampaolo's Samp surrendered 1-0 at Udinese. Exactly the same opponent who will host the Rossoneri on Sunday evening for the first outing of Serie A 2019/20. Hopefully the end result will be more cheerful this time.

OFFICIAL – AC Milan announce striker signing