How AC Milan plan to use Paqueta treasure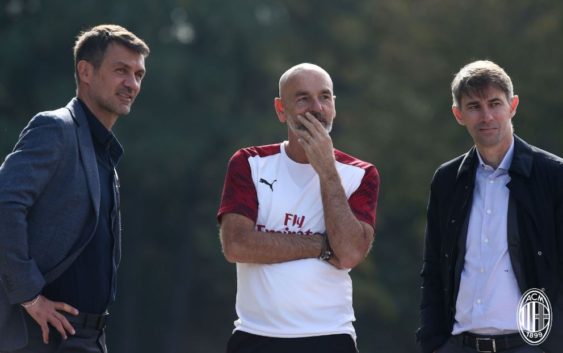 AC Milan have secured 20 million euros form the sale of Lucas Paqueta to Lyon. Money that will be reinvested for a new player.
AC Milan have completed the transfer of Lucas Paqueta to Lyon. After having invested 38.4 million euros to sign him from Flamengo in 2019, the Rossoneri have sold the Brazilian for 20 million plus a future resale fee.
In fact, the Rossoneri have been trying to sell Paqueta for quite a while. The 23-year-old midfielder never lived up to expectations despite playing under three different coaches. Even though he was often played out of his role. Now it's up Maldini to decide how to reinvest the 20 million figure.
In parallel with Paqueta, AC Milan were negotiating the signing of Jens Petter Hauge. The Norwegian winger today arrived in Italy and tomorrow he will have his medicals before signing a five-year contract with the Rossoneri.
Hauge is a left winger but he must also adapt on the right. That's because AC Milan aim to use the Paqueta treasure to sign a new defender and not a right winger. The Rossoneri have been unable to convince Fiorentina to sell Chiesa and have no intention of chasing other players unless they are initially available on loan.
The number one priority of AC Milan is the purchase of a new centre back. Wesley Fofana is the most desired name but Saint-Etienne want more than 30 million, Fiorentina ask even more for Milenkovic while Pezzella is available for 20 million. The Rossoneri have agreed personal terms with Matija Nastastic but will only make a move for him after all other options are exhausted.
---
READ MORE: PSG, Man Utd and Arsenal in contact with AC Milan star