How Pioli transformed AC Milan with 4 moves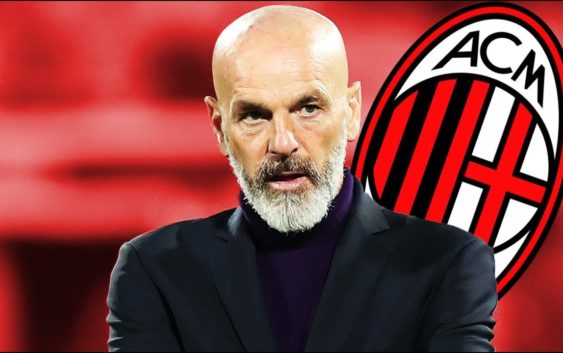 One year after his appointment as AC Milan coach, Stefano Pioli has completely transformed the Rossoneri squad.
On 27 October 2019, practically a year ago, AC Milan led by newly appointed coach Stefano Pioli fell at the Olimpico Stadium against Roma. The Serie A standings that evening, saw the Rossoneri in thirteenth place, with only 10 points in total. Tomorrow, 26 October 2020, AC Milan will challenge the Giallorossi team again. But this time as league leaders, as well as being the most in-form team in recent months.
An extraordinary year on the rise for Mr. Pioli, who arrived in Milanello with the label of ferryman, with the hashtag #PioliOut trending on Twitter, and tasked to fix and normalize the mess left by Marco Giampaolo. Pioli was able not only to raise the soul of Milan, but to revolutionize an entire team, giving compactness, balance and above all a winning character.
A revolution resulting from a lot of work. Pioli often admits it at press conferences: "Our growth began last October, a long and hard job that is not yet over". In detail, there are four decisive moves, which helped Milan to bounce back and be on top of the Serie A table today reports Tuttosport (via MilanNews.it).
The first concerns the formation. Giampaolo had set Milan at the beginning of last season with a futuristic 4-3-1-2, without however having the ideal players for this system. Pioli 'normalized' everything, moving to a more linear 4-2-3-1 and suitable for the general characteristics of the players.
The second move was in midfield, the key department of AC Milan's play style. Pioli has chosen to trust two young and complementary players like Franck Kessie and Ismael Bennacer, avoiding further experiments in the middle of the field. The two linked quite well, showing a pretty good feeling.
The third, always of a tactical nature, concerns Hakan Calhanoglu. The Turkey international, perhaps the most technically gifted player of the current squad, has been used in many roles. During his four years with Milan he has played as central midfielder, playmaker, left winger and second striker. Pioli instead gave him the freedom of movement, essential to unleash the qualities of the former Bayer Leverkusen.
Last but not least, the arrival of Zlatan Ibrahimovic. Pioli endorsed the club's choice to bring Ibra back to Milan last January. The two immediately found each other, establishing a relationship of collaboration and mutual respect. Needless to say, the Swedish giant has been decisive in the growth of the team with his contribution of quality, experience and charisma.
---
READ MORE: AC Milan scouting 'next Modric'