Italian Clubs Make an Impact on the Popularity of Football in India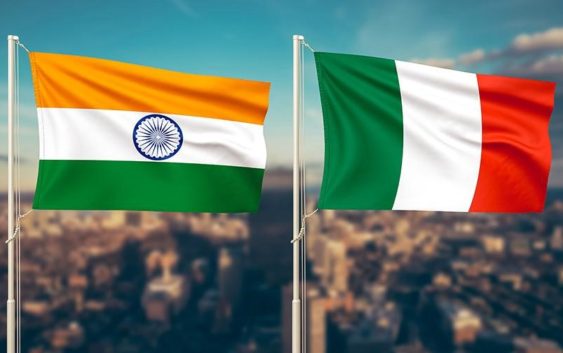 Cricket remains the most widely watched and played sport in India, but football is fast gaining in popularity. Access to games from international leagues is a major reason for this growth in appetite for the game.
According to a journalist from JustGamblers,
"International football is gaining a significant fan base in India. A good example of this is the AC Milan fan club. It was founded in 2018 and has active Facebook and Twitter accounts. You only need to look at these accounts to see how passionate Indian fans are."
So, how are Italian teams like AC Milan helping to increase awareness of football in India? To get a better understanding, let's start by taking a brief look at the history of football in India to this point and how interest in the sport has increased in recent years.
The rise in popularity of football in India
Football is not a new sport in India. The first club, Mohun Bagan, was founded in the 1890s. The team won the IFA (Indian Football Association) Shield before India gained its independence.
After this, interest in the sport declined. The India team did qualify for the World Cup in 1950 but withdrew from the competition due to a lack of funding.
Fast forward several decades to the late 2000s and you see football starting to gain more attention. In 2007, the Indian team won the inaugural Nehru Cup by beating Syria in the final. They also won the AFC Challenge Cup in 2008 before beating Syria in the Nehru Cup final again the following year.
These achievements were followed by Indian Football hosting the 2017 FIFA Under 17 World Cup and the national team qualifying for the Asian Cup in 2019.
Since then, the profile of football in India has continued to rise with increased numbers of fans watching both the Indian Super League and international leagues such as Serie A.
Italian football making an impact on Indian fans
In recent years, Serie A has been taking advantage of the growing awareness of football in India. It has invested time, money, and effort promoting its teams and playing action in the country. This has led to Viacom 18 Media securing a deal to stream Serie A action in India.
The media company entered into a partnership with Infront. This is the company that Serie A has appointed to manage its media rights across the world. What this means is that fans in India can watch their favorite teams across Viacom 18 Media's OTT platform Voot, broadcast channels, and Jio.
This is good news for Viacom 18 Media in helping to promote its ethos of providing a variety of high-quality content. It's also good news for fans of one of the most competitive leagues in the world.
Now, AC Milan fans in India are not restricted to simply talking about their team across social media channels. They can watch the action live and cheer on their favorite players from afar.