Mourinho-Milan: Jose explains his demands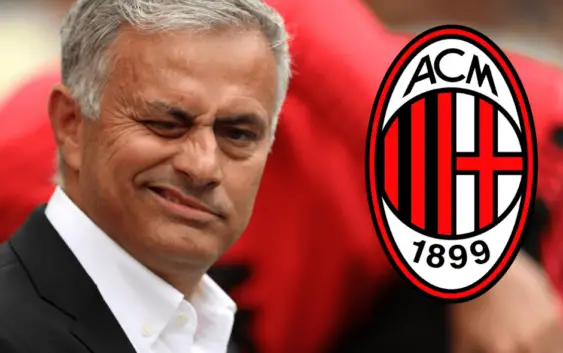 Jose Mourinho was one of the names that
AC Milan were considering for the bench. T
he Portuguese explains what he demands from a new club.
A few days ago, journalist Carlo Pellegatti, a source very close to AC Milan, revealed that the club has had talks with Jose Mourinho. Club executives met with Jose in London and discussed the possibility of his return in Italy. The Portuguese was open to the idea of becoming the new coach of AC Milan but he had only one non-negotiable condition.
The former Inter coach didn't pretend a high salary but he wanted at all cost the arrival of Luis Campos at Milan. Mourinho wanted to collaborate with the sporting director of Lille but Ivan Gazidis was clear that Campos will not come to the Rossoneri and Paolo Maldini will take Leonardo's place as technical director of the club.
Five months after his of sacking from Manchester United, Jose Mourinho offered an exclusive interview with Eleven Sports PT on his future plans. The former coach of Porto, Chelsea, Inter and Real Madrid openly declared his desire to return at the helm of an important European club.
"I took advantage of the break in the last five months to plan the future, improve my staff and give a new dimension to myself from a work perspective. I won by always remaining myself, but now I want to get back in the game. Logically, I'd like to win a different championship after doing it in four countries, or maybe raising another Champions League with a third club.
"But I think I will go to those who will be able to offer me an inviting project. Which does not mean winning right away. I will explain myself better. If a club calls and tells me that at the moment there are no conditions to raise titles, but focus on me to recreate them, then I could accept. I will go where I will be happy, where I can be happy. It is a right I have gained on the pitch to choose where to go next".
Is Mourinho still hungry for football? "I have been away from the pitch for 5 months and I want to come back. I have not suffered because I have control over all my emotions, but training is certainly an important part of my life. And of course I miss doing it", said Jose.
---
---