Kamara reportedly pushes for Milan transfer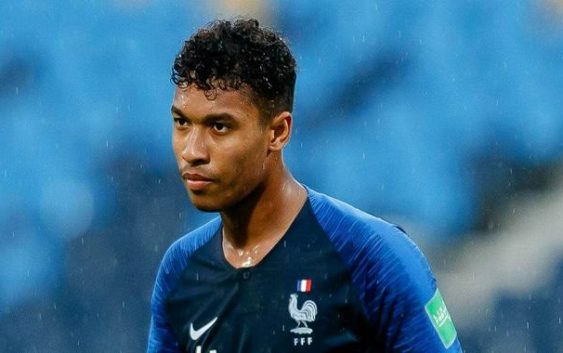 The Kessié saga has been going on for quite some time. The contract of the Ivorian central midfielder has resisted extension for ages – now, it seems, he is decided that he'd be leaving Milan at the end of his contract.
For those wondering who will replace him, here is a potential response: Marseille midfielder Boubacar Kamara.
Boubacar Kamara
Kamara's name may sound familiar to those into French football and online sports betting. Born and raised in France, the player of Senegalese origin joined the Olympique de Marseille Academy at the age of five, progressing through all the stages, and eventually making it to captaincy at the U19 team. The team subsequently made its way to the final of the Coupe Gambardella, the junior national cup held between U19 teams.
Kamara joined Marseille's senior side in 2016, playing both for the first team and Marseille B. During his time with the club, he played in more than 100 league games, scoring three times in the process. Internationally, he played nine matches with the French U21 team.
Moving to Milano
Kamara has been repeatedly linked with AC Milan in the past, with the leadership of the club naming him as Kessié's replacement in the case he won't renew his contract as early as October. At the time, the team gave itself time until December before planning to replace the Ivorian midfielder. Well, December is here – and the plans seem to be set in motion.
According to the Italian portal MilanNews.it, Kamara is actively pushing through his agents to join the Rossoneri. All this in spite of Olympique de Marseille president Pablo Longoria's repeated talks in the player's entourage to convince him to remain in France. But Kamara's mind seems to be made up: he won't renew his contract at the end of the season but replace his white and blue jersey with a red-and-black one.
How about Kessié
Where will the Ivorian midfielder end up after his contract expires with Milan? Well, it depends who you ask – there are several outlets that link him with several clubs. English news outlet The Mirror linked Kessié with a move to Arsenal, whereas Gazzetta Dello Sport heard that he's on his way to Liverpool. Calciomercato seems to be certain that the 24-year-old is headed to the Tottenham Hotspur Stadium. And other sources link him with moves to everywhere from Paris Saint Germain to Barcelona – even if the former club didn't express interest in the player so far, and the latter is currently not in the right financial situation to afford his hefty salary.
---
READ MORE: AC Milan impressed by €12m Liverpool defender