Rebic's transfer to AC Milan under investigation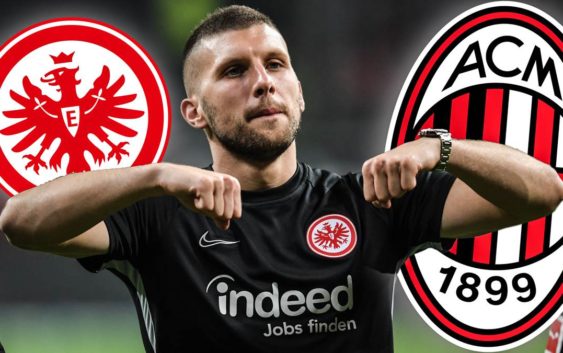 The Milan Prosecutor's Office has opened an investigation on agent Fali Ramadani and the transfer of Ante Rebic to AC Milan.
A truly turbulent moment for Italian and international football. After the investigation of false capital gains, with Juventus as the club under investigation, another possible scandal could break out. The Milan Public Prosecutor's Office has open an investigation on money laundering and tax fraud always linked to player transfers. In particular, Macedonian agent Fali Ramadani has ended up under the magnifying glass.
One of the richest and most well-known international agents is suspected of having his hands on illegal money movements. And it is not excluded that some football clubs might have had a role in the affair.
Corriere della Sera reports that Ramadani was involved in a money laundering investigation outside Italy in 2020. His agency, Lian Sports Limited, was under scrutiny for fictitious international transfers of footballers.
Now the fuss has also broken out in Italy with Ramadani and his partner Pietro Chiodi under investigation for tax fraud, money laundering and self-laundering. A shadow network of companies linked to Lian Sports have allegedly interacted with eleven Italian football clubs for the purchase and sale of players.
AC Milan is among the clubs that Ramadani has collaborated in recent years. The Prosecutor's Office has asked the Rossoneri club for the files and documents on the transfer of Ante Rebic from Eintracht Frankfurt. The Croatian winger is in fact one of the players represented by Ramadani. Rebic joined AC Milan permanently last summer for a fee of 6.7 million euros far below has market value of around €35 million. Rebic's transfer together with Pjanic-Arthur have raised eyebrows for the figure involved with Ramadani always in the background.
At the moment AC Milan club are not being investigated. The Rossoneri and a couple of other Italian clubs are all collaborating with the Milan Public Prosecutor's Office and are currently delivering the required documents. 
---
READ MORE: Maldini must be given budget to fix 2 mistake signings