Leao and Jorge Mendes battle €16.5 million sentence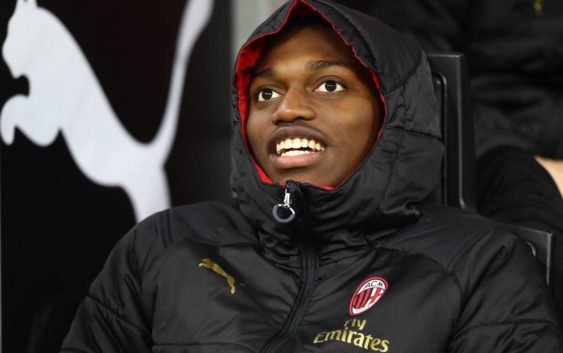 AC Milan will finalize the contract renewal of Rafael Leao while the player is waging war of the decision to pay Sporting €16.5 million in damages.
AC Milan will reward the good form of Rafael Leao with a new contract. The 22-year-old Portuguese winger has become a key player for the Rossoneri scoring 8 goals and assisting 5 in 25 appearances s far.
Leao will see his wages triple from the current €1.5 million to around €4 million per season. The agreement is at the final stage reports MilanNews.it with Jorge Mendes expected to arrive in Italy soon and close the last details of the new contract.
With his new deal practically completed, there is another off-pitch match that Rafa is playing. The Portuguese is in a long court fight with his former club Sporting Lisbon. Leao has been fined €16.5 million plus interests for unilaterally terminating the contract with Sporting Lisbon in 2018.
The flamboyant winger joined Lille on a free transfer and one season latter moved to AC Milan for a transfer fee of €29.5 million. Leao and his agent Jorge Mendes will battle the €16.5 million sentence. The verdict has been appealed at the Court of Arbitration for Sport.
By its nature, the Swiss court is conciliatory in nature so Rafa and Jorge Mendes they will be able to reduce the compensation figure owed to Sporting Lisbon. The Portuguese club initially had €45 million in damages.
---
READ MORE: Elliott want to invest this summer with 2 strong players in mind