Maldini's long summer: renewals, signings and sales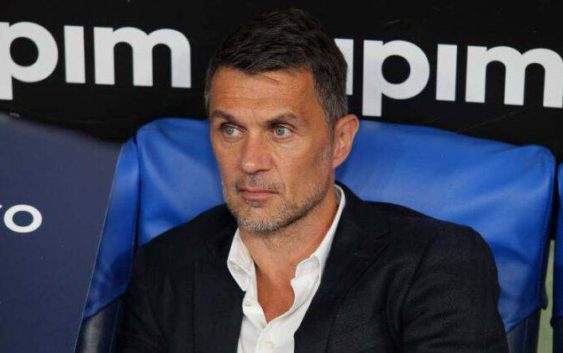 Paolo Maldini will have a very busy summer in 2020. The AC Milan
technical 
director has four tasks to complete.
Until a few weeks ago Paolo Maldini was considered to be out of AC Milan. The so-called 'Gazidis line' seemed to have taken away space and duties from the historic Rossoneri captain, ready to follow Zvonimir Boban and leave the club.
But all that changed in July. Milan favored the continuity of the current project, rejecting the Rangnick hypothesis on the bench and confirming Stefano Pioli. In fact, a small-big victory for Maldini. Now, as Tuttosport reports, Maldini has a really busy summer ahead of him, full of tasks to complete for the good of AC Milan.
Paolo Maldini's main tasks will be four from here until the start of the 2020-2021 season. First of all, he will have to work on contract renewals, an absolute priority for the Rossoneri.
The Zlatan Ibrahimovic case has to be resolved, and by the end of August he will have to be convinced to renew at least for another year. Then Maldini will face the situations relating to Donnarumma, Calhanoglu and Romagnoli, albeit with less haste than expected.
Second step: sales. Before purchasing, AC Milan will have to trim the squad and get rid of the redundancies. It won't be easy for Maldini to place some expensive signings (like Paqueta), but the strategies are clear. The technical director is already working to sell elements such as Calabria, Duarte, Laxalt and Rodriguez, all out of Pioli's plans.
Then it will be the turn of signings. The summer shopping campaign will be managed in collaboration with the sporting director Frederic Massara, now his most loyal follower. Maldini will have the difficult task of improving AC Milan's defense and midfield. A right-back, a central defender and a midfielder are needed to complete Pioli's squad.
Finally, the possibility of finding the so-called 'opportunities' at the end of the transfer market should not be underestimated. Maldini will have to remain vigilant to try to enrich Milan with interesting players at low-cost prices. Maybe an extra winger, unless Paolo succeeds to snatch Federico Chiesa. That would be a masterpiece.
---
READ MORE: Atalanta trying to snatch 3 AC Milan targets