Maldini: "I will return only for Milan or the national"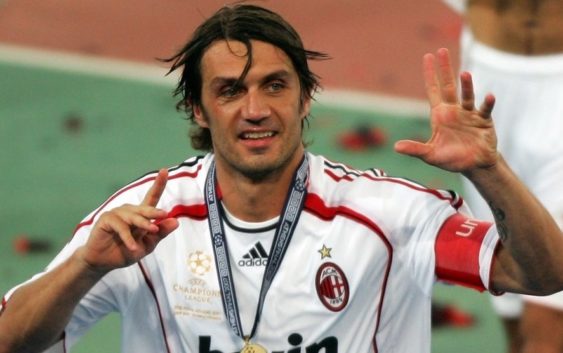 Paolo Maldini has been for many years a pillar for AC Milan and the Italian national team, so it is inevitable that one day he could return.
Sky Sport in the eve of the decisive challenge Italy-Sweden this evening at San Siro interviewed the legendary defender to ask his opinion, considering that Italy lost 1-0 in Scandinavia: "I'm tense, it's a very important game. I can not imagine a World Cup without Italy. These are challenges where it's needless to say much, the motivations are there for everyone. Sometimes being too loaded is likely to be a problem. San Siro can give something but it can also take it off. I remember teammates who preferred to play away. It's a matter of personality and feeling with such an imposing stadium. The qualifying round verdict was clear, Spain has proven to be stronger."
Maldini hopes, of course, that Giampiero Ventura's side overturns the result of the first leg and flies to the 2018 World Cup in Russia: "The first leg was not a good match, although Italy is far superior than Sweden. But the azzurri failed to cope with counteract tactics and the opponents physics. I expect a different Italy tonight. If it does not go well, we need to ask questions about our football movement and the responsibilities of the leaders."
Obviously, he was asked about his return in football in a manager role, perhaps in azzurro, having been approached both by Milan and by the national team: "There was a friendly talk, then I did not hear from anyone, but I did not answer either negatively or positively. The fact of not being in the football world is my choice. I will only return if there are the ideal conditions and I would only do it for Milan or Italy".
---
---