Ibrahimovic injury: The situation after Juve match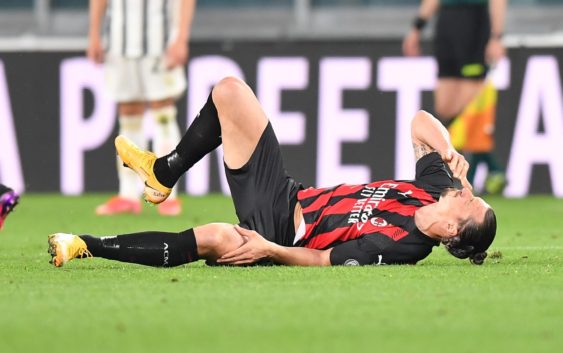 Zlatan Ibrahimovic suffered a knee injury against Juventus and was forced to leave the match in the second half.
IBRAHIMOVIC INJURY: AC Milan made history yesterday beating Juventus 3-0. It was the first win of the Rossoneri at the new Allianz Stadium and the first time since 2004 when Milan had scored three goals against the Bianconeri in Torino. Stefano Pioli's side has practically knocked Juventus out of Champions League for next season.
Nevertheless, it was not a victory without costs. At the 66th minute, Zlatan Ibrahimovic was forced to leave the match after suffering a head injury initially and latter having problems on his left knee. The Swedish striker, after a bad movement, collapsed to the ground in obvious pain. Zlatan was replaced by Ante Rebic who scored a great goal.
The worst was feared for the 39-year-old star. After the match there was a lot of concern about his injury but thankfully the situation is a bit more optimistic. Ibrahimovic underwent initial exams on his knee today and serious physical damage can be excluded.
Ibrahimovic will surely miss the two upcoming matches of the Rossoneri. The first against Torino is on Wednesday while on Sunday AC Milan host Cagliari at the San Siro. In the last Serie A match for this season AC Milan will face Atalanta. The Rossoneri doctors will do everything in their power to have Ibrahimovic under Pioli's orders but the chances are low.
It looks like the season is over for Zlatan. Ibrahimovic has been in great form this season scoring 15 goals and assisting 2 in 19 Serie A appearances although he has he often been out for various injuries. The management recently renewed his contract and Ibra will stay at Milan until 2022.
---
READ MORE: Agnelli furious with Elliott