Milan agree terms with Donnarumma – The details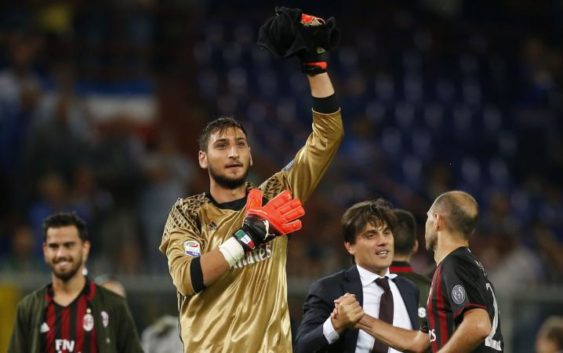 Gianluigi Donnarumma and AC Milan have agreed terms on a new contract. The young goalkeeper will earn 6 millions annually for the next five years.
White smoke between Milan and Gianluigi Donnarumma. The agreement for the contract renewal has been finally found. After the rejection of a few weeks ago, the parties found an agreement and intent to extend beyond the 2018 expiring date of the current contract. A few weeks ago Gianluigi Donnarumma refused to sign a new contract with the rossoneri, with his agent, Mino Raiola, claiming that his decision was definitive. Apparently not so.
According to Sky Sport the new contract contains improved terms regarding the last offer refused by the 18 year old goalkeeper. Donnarumma will earn 6 million euros per season for the next five years. As for the release clause, it will be 100 million in the event of Milan placing in the top four in Serie A and qualify for Champions League. If the team does not qualify for Champions League, the release clause would fall to 50 million euros.
The agreement is total and it now remains only to be materialized. Signatures are missing and should arrive shortly. Antonio Donnarumma, is also expected to return to AC Milan. Gigio's older brother will share the bench with Marco Storari and will earn about 1 million euros per season. The young shot stopper refused Paris Saint Germain's interest, which offered the 18 year old goalkeeper a salary of around 14 million annually plus various benefits like 3 luxury villas in Paris and 3 cars.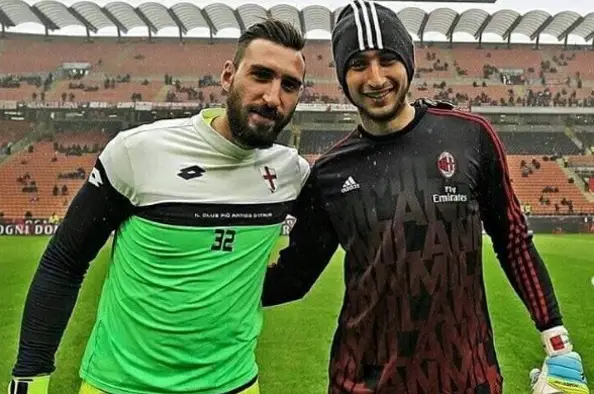 Donnarumma's renewal case was one of the biggest soap operas of this summer. Only the signature of Gianluigi Donnarumma on the new contract awaits. He will earn a very important figure, considering he is only 18 years, and an even higher than the one circulated in the past few days. The club has decided to make an important economic effort to avoid losing him now to a low figure or for free in one year.
---
Read here Why Donnarumma has chosen to stay