How Milan changes with the arrival of Hakan Calhanoglu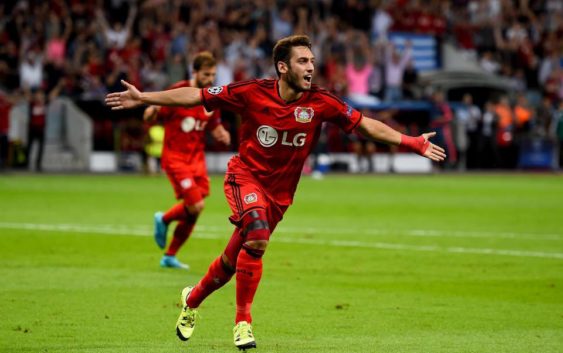 Hakan Calhanoglu of Bayer Leverkusen is expected to join the rossoneri this summer. His arrival has big implications for Milan's style of play.
MILAN TRANSFER NEWS – It is hard to remember a Milan so active in the transfer market. At this moment, Marco Fassone and Massimiliano Mirabelli have signed four players, with Fabio Borini expected to be the fifth. The club has no intention to stop here. Instead, they are working to secure Hakan Calhanoglu. Negotiations with Bayer Leverkusen are going well and soon he is expected to join the rossoneri.
With the possible arrival of the Turkish midfielder, manager Vincenzo Montella will have to revisit his tactical ideas. The 23 year old ex Hamburg is a pure trequartista. During these years he has also played as central midfielder and left midfielder, but only in times of emergency. In the lines between the attack and the midfield however Calhanoglu can be devastating. Because he knows how to read his teammates movements, has a great vision of play, tries form long distance and has a terrific, very precise, shot. Hakan Calhanoglu is not a speedy player so it would be hard for him on the flank.
It's hard to see him in the role of the left winger in the 4-3-3 formation seen this year, as someone suggests. Speed is a determining factor for that position and we can even exclude the position of left midfielder. Premium Sport has suggested two alternatives: 4-3-1-2 and 4-2-3-1. In the first, Calhanoglu would act behind the two attackers, but at that point there would be no room for Suso (which, by the way, is not considered untouchable for the club – read here). The second option, instead, it's the same module used by Bayer Leverkusen. There would also be space for the Spanish winger on the right, with the Turkish in the middle and Jack Bonaventura on the left. Behind them, Franck Kessie and another central midfielder, probably Lucas Biglia.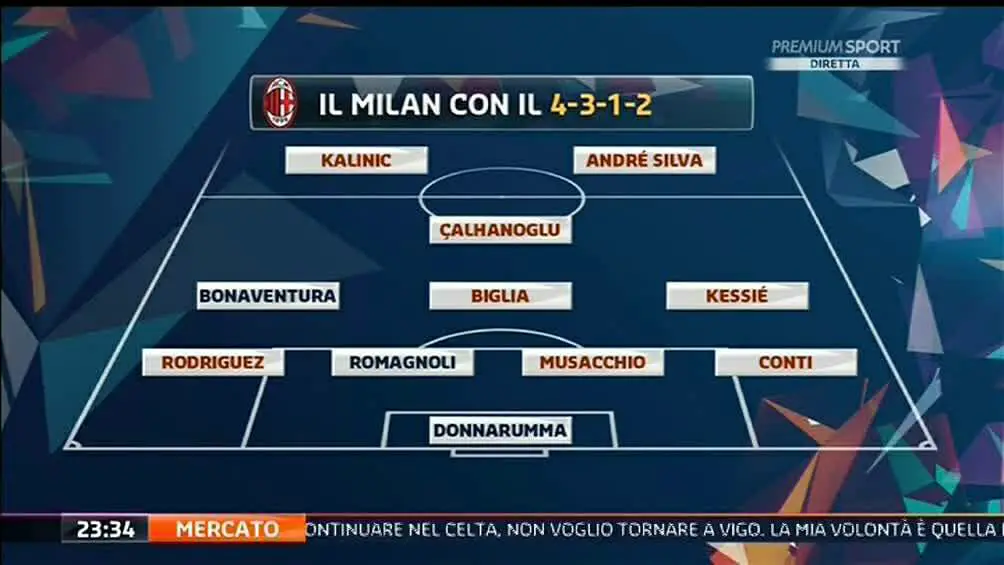 In such a scenario it would be pointless for AC Milan to continue the search of a left winger. James Rodriguez of Real Madrid and Emil Forsberg of Red Bull Leipzig were the main targets till now. The Colombian prefers to join a team that will play Champions League football next season while the 25 year old Swede continues to flirt with the rossoneri (read here). If one of the above mentioned players will come then Calhanoglu will be often seen at the center of the midfield.