Milan coach Gennaro Gattuso under investigation for money-laundering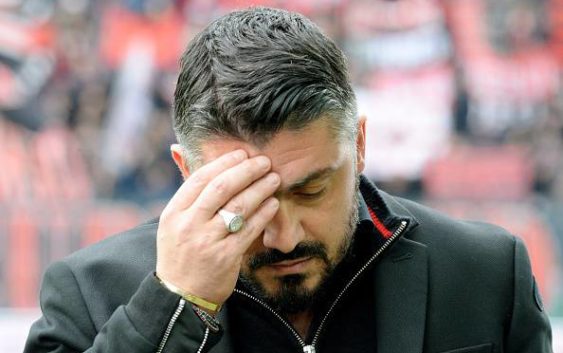 Things for AC Milan go from bad to worse with first team coach Gennaro Gattuso under investigated for alleged money-laundering.
As if things weren't bad enough for AC Milan now coach Gennaro Gattuso is being investigated for money-laundering. The Rossoneri coach as part of a list of 42 persons under investigation for illicit money-transfers and alleged money-laundering.
The former AC Milan midfielder was a partner at Tre Olmi from 2011 to 2013 (35% stake), a farm that went bankrupt 4 years ago in 2014 and is suspected to have been in contacts with Pasquale Motta, a businessman that has links with mafia families in Piemonte according to police.
Gennaro Gattuso's lawyers reacted immediately after the news went public and a short statement: "The document I received from the attorney of Ivrea is a mandatory act for my role of minority shareholder. Investigations are ongoing but are only focused on one single subject that was indirectly linked with Gattuso who had been a minority shareholder for short time. Mr. Gattuso never covered any operative role as he only owned a part of the company".
---
---