New ownership blocks Locatelli transfer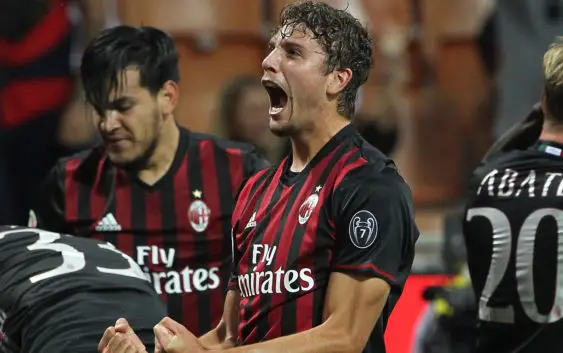 The transfer of Manuel Locatelli to Sassuolo could fail with the new AC Milan ownership hesitant about such a move.
Peppe di Stefano, journalist of Sky Sport, reports a block in negotiations between AC Milan and Sassuolo for Locatelli: "Problems in the negotiation between Milan and Sassuolo for Locatelli. All seemed to be closed for his transfer to Sassuolo but now the operation is on standby.
From our information regarding the issue it seems that the new ownership has not ok-ed the transfer. We are trying to understand well what the will of AC Milan is. There is something more than a negotiation, a yes or a no. It's a political/sporting issue".
Earlier, the two clubs had reached an agreement over a transfer fee of around 12-13 million euros with AC Milan retaining a buy-back option on Manuel Locatelli. The parties where negotiating only the figure of the buy-back option but now there is a concrete risk that everything could fail.
---
---