Milan excluded from European Cups? The club's position on this issue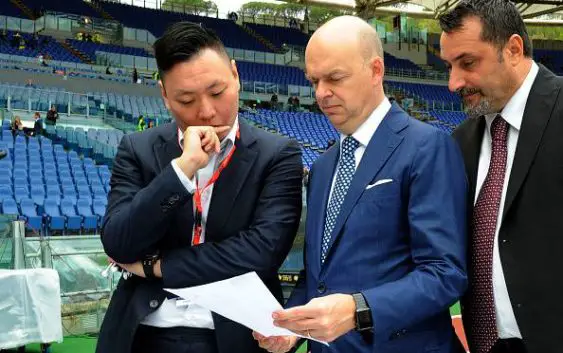 The Spanish newspaper launches the alarm: Fassone's plan for the voluntary agreement does not convince Uefa. But in Aldo Rossi street the rossoneri leaders are surprised.
There is great anticipation in Casa Milan for UEFA's response to the voluntary agreement submitted by Marco Fassone and David Han Li two weeks ago in a head to head meeting in Nyon.
Spanish newspaper Marca has published a disturbing article today regarding the future of the rossoneri club. According to the Spanish daily, the leaders of the administrative body for association football in Europe, were not be convinced by the project presented by AC Milan and they are ready to reject it, excluding the red and black club from participation in European cups. The rossoneri have not officially responded yet but La Gazzetta dello Sport reports of a surprised Milan about these rumors, as the club has not received any kind of communication at the moment.
Furthermore, UEFA's definitive response is expected to take much more time, reports the online edition of La Gazzetta. CEO Marco Fassone had spoken of "cautious optimism" about this issue: the club reaffirms these convictions and continues to believe strongly in its financial project. The sensations reported by La Gazzetta dello Sport have been confirmed just recently by Sportmediaset.
---
---