Gazzetta: The differences between Gattuso and Montella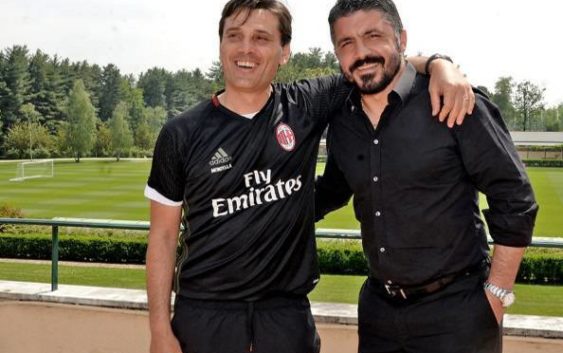 La Gazzetta dello Sport makes a comparison between AC Milan's current and former coach exposing the differences in communication, training and tactical innovations.

From the first day, new coach Rino Gattuso explained that he would not throw away all the work done in recent months by Vincenzo Montella, but at the same time made it clear that he and the former coach have a completely different vision of football. Today's edition of La Gazzetta dello Sport reports all the innovations introduced by Rino, starting from communication: the new AC Milan coach, compared to his predecessor, gives much more decisive answers in interviews, speaks openly of everything and even in Benevento admitted he was wrong to substitute Suso with Zapata.
As for the training sessions, which are fundamental for the former coach of rossoneri Primavera, Gennaro Gattuso has changed the methodology: if Montella was almost always working with the ball, Rino has reintroduced running sessions and other "dry" tasks, relying especially on the intensity. The sessions at Milanello are now much harder and it is also perceived by the statements that have released some players in recent days.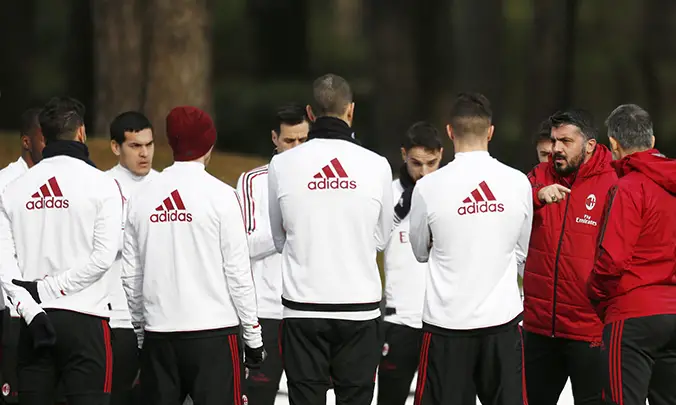 Regarding the pitch, Gattuso likes Montella's ball possession ideas, but this should not be exasperated: Rino wants in fact that at some point his team plays more in vertical and attack in depth with frequency, perhaps even with long passes. Between the two technicians, there is also a big difference in the style of being on the bench: while Vincenzo Montella was much quieter and peaceful, Gattuso often shouts to be heard by his boys. The differences between Gattuso and Montella are therefore many, the hope is that the results are different too.
---
---