Juventus offer Bernardeschi in exchange for Milan star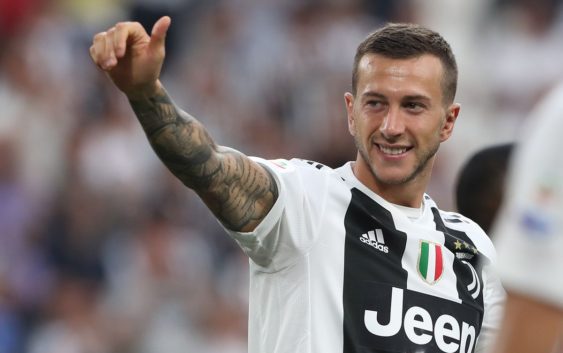 After failing to sign Lucas Paqueta in January, Juventus are offering again  Federico Bernardeschi to Milan in exchange for Gianluigi Donnarumma. 
Despite the recent renewal of Wojciech Szczesny's contract, Juventus have not stopped thinking about Gianluigi Donnarumma. Their relation with Gigio's agent Mino Raiola is excellent and Juventus hope to capitalize on it.
Nevertheless, it will be essential to understand Gigio's will. He has repeatedly expressed his attachment to AC Milan and it is not excluded that he decides to stay after all, despite his wages of 6 million euros per year being a burden for the club's budget. However, Donnarumma's contract expires in June 2021 and, if the parties fail to agree an extension, Gigio's sale is practically guaranteed.
Juventus are observing, ready to launch an offensive if the right conditions occur. According to Sportmediaset, Juventus are offering Federico Bernardeschi to AC Milan in exchange for Donnarumma.
The former Fiorentina winger was already linked with the Rossoneri in the January winter window. A possible swap between Bernardeschi and Lucas Paqueta was discussed between the two clubs but at the end Ivan Gazidis decided against it.
Now Juve have change transfer target but the player being proposed is the same. The 26-year-old right winger has made 24 appearances with Juventus this season, mostly as a substitute. Since December he is not considered a regular started under Sarri. In 2017 Juventus paid €40 million to buy Federico Bernardeschi from Fiorentina, however, his former has declined this season. Swapping Bernardeschi with Donnarumma is certainly not an equal exchange considering the form and talent of both players.
---
READ MORE: Elliot approve striker signing