Leao: "Great win, here's what I lacked last season"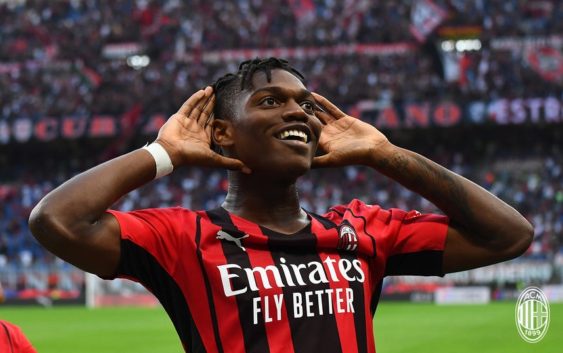 Rafael Leao was one of the main protagonists of AC Milan's tonight 2-0 victory against Lazio at San Siro.
Rafael Leao was one of the great protagonists of tonight's beautiful and important victory against Lazio at San Siro. The Portuguese striker scored the opening goal thanks to an assist from Ante Rebic. In general, the 22-year-old played a great game, making the most of his speed and dribbling. Leao was interviewed by DAZN following the 2-0 win over Lazio.
On the goal scored tonight: "I think it was a good goal, but first there was a great work of the team, of my teammates. We are working very well"
On the ambition the team had tonight: "Great players always want to play against big teams. We knew it would be a very good challenge in front of our fans".
Last year it was said that the young players of AC Milan felt the pressure of the fans at the stadium but now it seems the opposite: "As I said before it is more beautiful this way, with our fans at the stadium. We have one more teammate on the pitch".
On the fact that Pioli asks him to exploit his skills on one-on-one situations a lot: "Everyone knows that I'm very good on one-on-one, and that's what my coach asks me. And today I'm happy to have helped my teammates in this way and that we won the match".
On his personal growth: "What I was missing last season was continuity but now I always try to put a lot of effort into what I do and to become a player that is always useful to the team".
---
READ MORE: Man City to make €40m bid for AC Milan star