Theo Hernandez sends message to Man City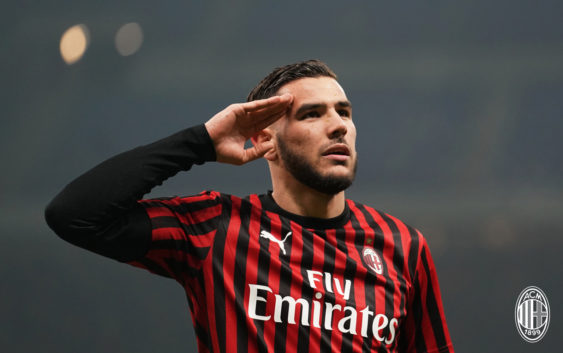 Since his arrival from Real Madrid two years ago Theo Hernandez has become a key player for AC Milan. 
The new season will be the third for Theo Hernandez with AC Milan. The French full-back is certainly one of the best signings made by the Rossoneri management in recent years. A masterstroke from Paolo Maldini who snatched the former Real Madrid for nearly 22 million euros in 2019.
In an interview with French broadcaster Telefoot (via MilanLive.it), Theo talked about his plans for the future and what's happening at AC Milan. The 23-year-old has grown a lot since his arrival in Italy and has attracted the attention of important club but the defender is quite happy at Milan.
Theo Hernandez has been linked with a move to Manchester City in January but the left-back is not thinking of leaving Milan. "I am very happy at Milan. From day one it was an incredible emotion to wear this shirt and every day I am proud of it. We have a strong, well-prepared team, we will work our hardest to reach the Scudetto this year".
On the arrival of Giroud: "Olivier is a great person but above all a great player. I am sure that he will do great with Milan too. I expect a great season for him".
On the relationship with Ibrahimovic: "Zlatan is a champion, you all know him and you know what he can do on the pitch. In the squad he is one of the nicest players. He and I have an excellent relationship. Maybe he's a little crazy, but it doesn't matter".
Finally Theo was called-up by French national team: "I work every day to grow and improve but it will be up to Deschamps to decide whether to call me and confirm me in the national team. The difference with my brother Lucas? I score many more goals… "
---
READ MORE: AC Milan offered €25m-rated striker for free