Sandro Tonali hints at AC Milan transfer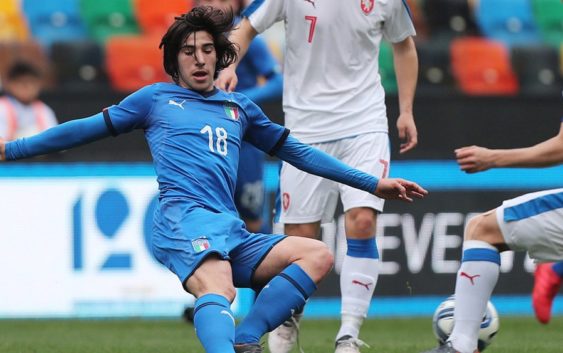 Brescia defensive midfielder Sandro Tonali hints at AC Milan transfer. The "new Pirlo" admits the Rossoneri are a possible destination.
The next one will be a summer of changes, as always around San Siro. But this time AC Milan will undergo targeted and planned changes, with new owner Elliott in its first real year at charge, after taking over last mid-July.
The Rossoneri have many transfer targets for the summer including the most talked about Italian midfielder, Sandro Tonali. The 19-year-old star was named Serie B football of the year last season while Brescia won the league this year. In an interview about his future with Sportitalia, Tonali said: "I don't know what will happen the next day but what matters is to make the best choice for me. For now I can't say if I'm going to Milan or Juventus".
The young Italian international reveals the names two of the clubs that are following him insistently. AC Milan need to reinforce the midfield because they do not intend to sign Bakayoko on a permanent deal so the club must find a new defensive midfielder. The figure of 35 million euros that Chelsea ask for Bakayoko is more then enough to sign Sandro Tonali whose value is at around 25 million.
Despite his young age Tonali has already made more than 50 appearances for Brescia in two years and has been dubbed as the new Andre Pirlo. The former AC Milan maestro also started his career at Brescia before becoming a world-class star at Milan. The two share similar technical qualities, position, coordination and elegant movement. However his idol is in fact Gennaro Gattuso. "The Pirlo comparisons? He inspired me but I've never seen another like him. My role model is Gattuso".
Tonali made 34 league appearances this season outclassing opposition players with far more experience. He found the back of the net on 3 occasions, provided 7 assists and guided Brescia to Serie A promotion. The deep-lying playmaker is being followed by a number of clubs but the opportunity to play a young squad favors AC Milan and could facilitate Maldini's job.
---
---