Mirabelli – Montella meeting, what they discussed
Massimiliano Mirabelli meet manager Montella to update him with the latest moves in the transfer market, the Donnarumma case and a possible tournament in China.
Till now manager Vincenzo Montella was enjoying his vacations. Upon his return, he had an important meeting about the future of the club with Milan's sports director. Massimiliano Mirabelli arrived in Rome to negotiate the signing of Lazio's central midfielder, Lucas Biglia (read here the details) but firstly he had a lunch with manager Montella to update him with the latest moves in the transfer market and the future of Donnarumma.
According to La Gazzetta dello Sport, the first topic of the conversation was of course the Donnarumma situation. The 18 year old goalkeeper refused to sign a new contract with the rossoneri even though Marco Fassone and Massimiliano Mirabelli offered him the chance to become Milan highest earner with 5 million euros net per season. If we include taxes and other contributions the club had to pay that would push the total cost of his salary at 10 million euros per year for Milan. 
Mirabelli updated Montella with the latest surrounding this case. There still is a small chance that Donnarumma changes his mind and accepts to sign the renewal but Mirabelli and Fassone are not counting much on it. When Donnarumma returns in Milan, after Euro Cup U21 ends, the club will try to reopen the talks. Mino Raiola declared that Donnarumma's decision to reject the renewal was a definitive one sparking fierce protests from the fans (read here).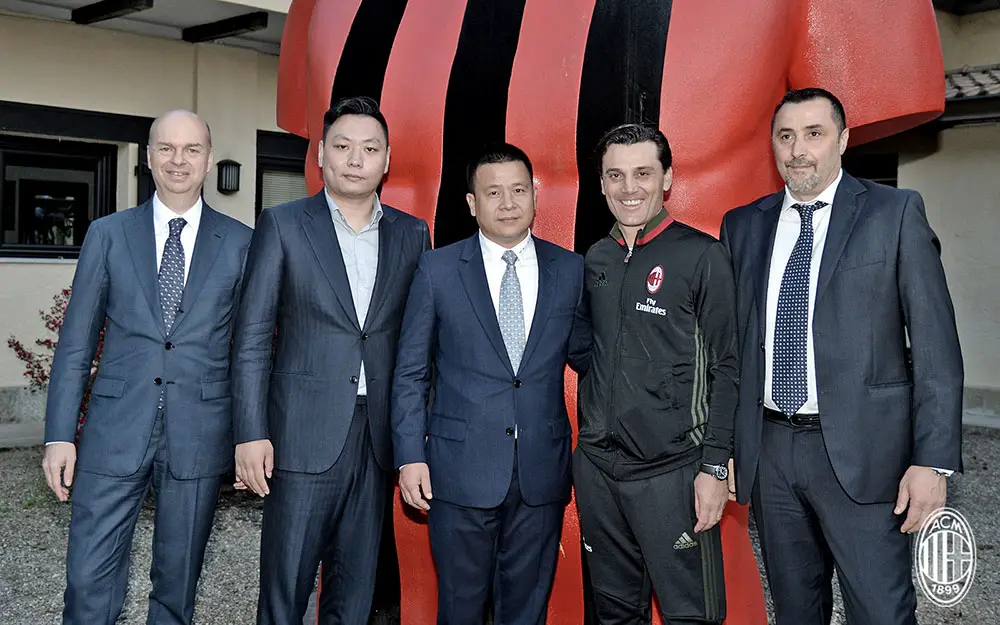 Mirabelli updated Montella with the recent transfer market moves. The two ongoing operations are Lucas Biglia and Andrea Conti (read here). The two players are very close to joining AC Milan and a deal is expected to be announced soon. Latter, they discussed about the organization of a tournament in China. Milan is expected to play two friendly matches there before returning in Italy to prepare for the Europa League play-off.