Most Memorable Players In AC Milan History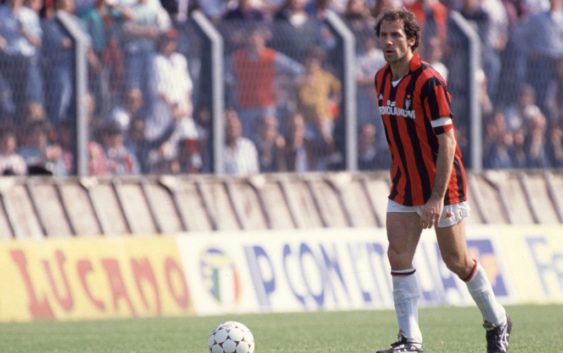 Associazione Calcio Milan (AC Milan) is a club that, ever since 1929, has spent all but two seasons at the peak of Italian football, in Serie A. There has been a range of outstanding players for AC Milan over the years who have contributed to the club's success, so here is a rundown of some of its most memorable, popular and skilled players.
It would be impossible to talk about the success of AC Milan without mentioning Franco Baresi. During his 20 years with the team, he became one of the club's most frequently appearing players, with 719 appearances. From 1977 until 1997, Baresi was an admired defender. His ability to understand and foresee attacks allowed him to terminate threats before they had the chance to develop, and this earned him the title of one of the greatest defenders of all time. Almost a decade after, he even rejoined the team as its manager for four seasons which led the team to countless victories.
Another Rossoneri player famous amongst fans is Gunnar Nordahl. He completed a total of eight seasons with the team between 1948 and 1956. With an impressive 221 goals out of 268 appearances, he was the most efficient scorer and his role in the club's success can't be denied. As a result, Gunnar Nordahl is also considered to be one of his generation's best strikers for AC Milan in football history!
In his first season at AC Milan in 1987, the club won the Scudetto for the first time in eight years. In 1989, Basten went on to win the Ballon d'Or and the year after that he became Capocannoniere, Serie A's leading goal scorer. Basten's glory continued in 1992 when he became the first player to score four goals in a Champions League match. Despite great success, Basten was repeatedly troubled by an ankle injury and was forced to retire in 1995, but he's still seen by fans as one of the club's most admired players amongst many other fan favourites. Many football fans from far and wide bet on AC Milan football games to back their favourite players, at various sites like betuk.com/betting/football.
Maldini was a one-club man, having joined AC Milan at the age of 17 amongst many other new AC Milan signings. He spent all 25 seasons of his career with the team in Serie A, which shows his dedication to the team and the sport. Due to this impressive span with the club, Maldini also held the record for the most appearances in Serie A until 2020, when his 647 was overtaken by Gianluigi Buffon. His extensive career is further highlighted by the fact that he is one of only 32 players to have made over 1,000 career appearances. Maldini was such an admired player that his number was retired by the club when he left the sport. It was previously used by his father, Cesare, and will only be used again if one of his two sons ever joins AC Milan.
Playing for AC Milan from 1960 until 1979, Rivera is considered one of the best Italian footballers of all time. He played as an attacking midfielder and due to his skill, in 1969 and became the first Milan player to win the Ballon d'Or award. This prestigious award honours the male player who has performed the best over the previous year and is voted for by football journalists. Rivera further contributed to the club by serving as the team's captain for 12 out of his 19 seasons, starting in 1966. For this reason, his strong performance and brilliance can't be overlooked.