OFFICIAL – AC Milan fire Fassone and name new president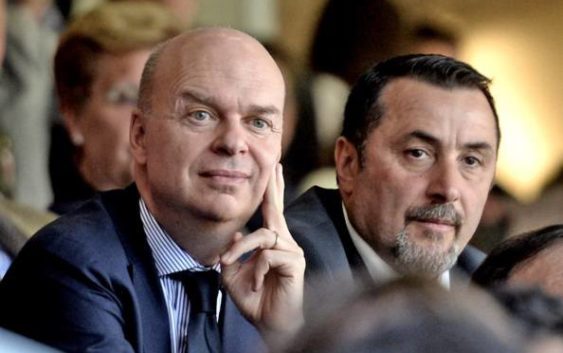 It's time for big changes at AC Milan. Now that Europa League participation has been secured Elliot will transform the management structure of the club.
As we had reported continuously in recent weeks Marco Fassone's adventure at the helm of the Rossoneri has been cut short. During today's shareholders meeting, the new owners of Rossoneri Sport Investment (Elliot) called for the "removal" of Yonghong Li, David Han Li, Lu Bo, Renshuo Xu and Marco Fassone as directors of the company "for just cause".
Specifically, Fassone is being accused of mismanagement regarding internal club contracts, his responsibility in the prospective plans and the structure of the Chinese market. Mister Li, on the other hand, is accused, among other things, for his explicit words that have damaged the club's image and its management. The new Board members are Marco Patuano, Franck Tuil, Giorgio Furlani, Alfredo Craca, Salvatore Cerchione, Gianluca D'Avanzo, Stefano Cocirio.
The Board of Directors has named Paolo Scaroni (read here), the new president of AC Milan. After the meeting Scaroni declared: "I have only a few words to thank you for being here. It's a great honor for me. If it was a great honor for Roberto Cappeli, imagine for me as a Rossoneri fan it's an even greater honor me and we can consider this assembly closed".
---
---