Official: Higuain out for Empoli-Milan, two choices for Gattuso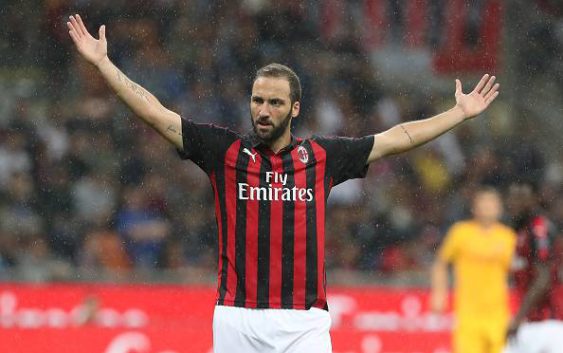 AC Milan play Empoli tonight at 21:00 CET away from San Siro. The Rossoneri must deal with an emergency situation in attack after Higuain's injury.
As if the two consecutive draws with Cagliari and Atalanta weren't enough Gattuso must deal with additional problems. Gonzalo Higuain will miss tonight's match against Empoli for a muscular injury. As La Gazzetta dello Sport points out, problems for Rino continue to pile up because although Cutrone, the only striker available, has recovered, he has participated in only one training session with his teammates.
In yesterday's pre-match press conference Gattuso confirmed that: "Gonzalo has a problem at his leg. It's an old scar that makes him feel pain. He has been struggling for the last couple of days and tomorrow we will make a test to check his conditions". No tests are scheduled for the Argentine today and he has not traveled to Empoli with the rest of the squad remaining in Milano.
In all probability, Fabio Borini will guide the attack in what is the third (and last) option of Gattuso. The former Sunderland should act as a false nine. The absence of Higuain is a huge blow for the Rossoneri especially at a time when El Pipita was leading the team and game after game was perfecting his link with the other teammates. However it's better not to risk. The fact that it is an old scar, in fact, induces greater caution and suggests that the stop may not be limited to Empoli.
This could be a good opportunity to understand if Milan has the necessary personality and reaction force to deal with the absence of its leader. After all, Gonzalo can not play in every game between league and cups. Of course, the condition of Cutrone further complicates Gattuso's plans but it is now that the Rossoneri, at a moment when points become crucial, must pull out their claws. Even without El Pipita.
---
---