Paper Talk: Montella feeling the pressure and the search for a new attacker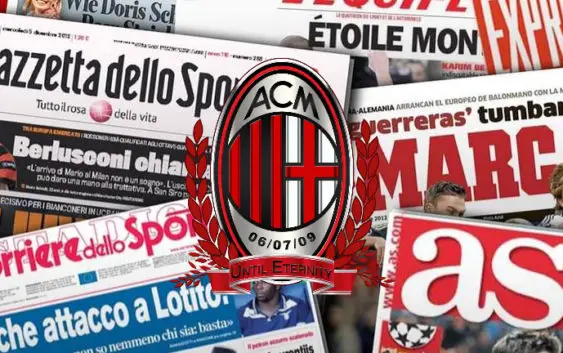 AC Milan continue their pursuit of a well known centre forward with Aubameyang and Belotti being the favorites while pressure builds on manager Montella to deliver next season.
LA GAZZETTA DELLO SPORT
It's a crazy summer for AC Milan and Montella. La Gazzetta dello Sport reports that the Rossoneri manager is in ecstasy and yesterday thanked the Chinese ownership for the new signings. Last season, Vincenzo Montella did his best, but now the jackpot has risen a lot. The manager feels confident and is not at all worried. However, what agitates the deepest thoughts of the manager is how to bring together so many new players coming from different football realities.
TUTTOSPORT
Today's edition of the Tuttosport newspaper focuses on manager Vincenzo Montella. L'Aeroplanino has contributed decisively to the rossoneri's transfer market, indicating the players to sign. Furthermore, it was Montella's intervention the decisive turning point in Gianluigi Donnarumma's renewal case. And it was always him, in collaboration with the in common agent Lucci, to pursue the Bonucci dream. Tuttosport writes: "Now it's just up to Montella to ride, after having wanted a very competitive bike.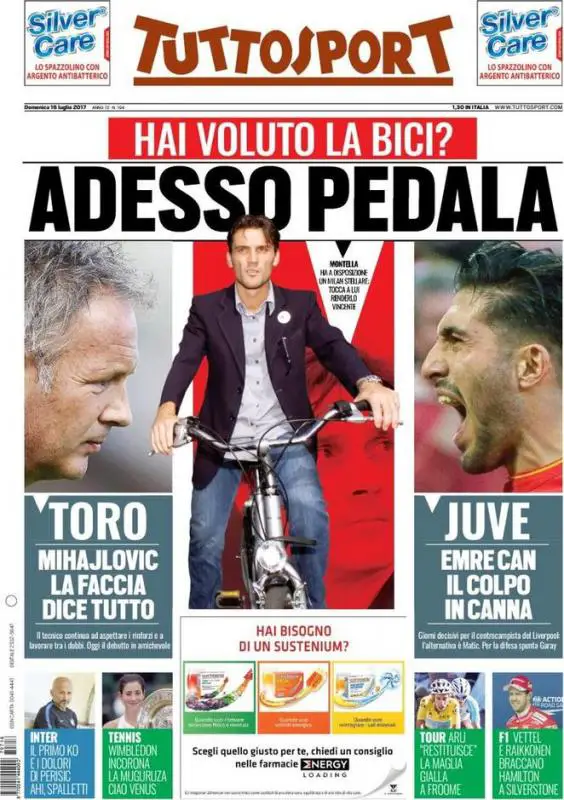 LA REPUBLICA
La Repubblica newspaper discusses Milan's future transfer market targets. The rossoneri are looking for a household name for the attack. After landing in Guangzhou for the China tour, AC Milan's management will work on three targets: Andrea Belotti is the first name of the list, then Aubameyang and finally Nikola Kalinic. More complicated is the Morata track, a Chelsea favorite for some time.
CORRIERE DELLO SPORT
Speaking about the Juventus potential targets in the transfer market, Corriere dello Sport, on the front page proclaims: "Even Locatelli with De Sciglio". Highlighting the interest of Juventus for the highly rated young central midfielder. Days after Leonardo Bonucci's transfer to AC Milan, now Juventus is after two rossoneri players. De Sciglio is expected to leave but Locatelli is considered as one of the future starts of this team. 
Il GIORNALE
Even the Il Giornale highlights the hard work awaiting Vincenzo Montella. The manager can exalt from the star studded transfer market or get crushed like a boulder. Montella is not just a simple detached viewer of this sumptuous Milan rally. He was home to Donnarumma's parents and initiated the Bonucci deal, passing to Mirabelli the news of Leonardo's availability to wear the Milan shirt. In short, Montella was decisive. Now, however, he can not afford to fail.