Pioli wants to change Rebic's role but the player does not agree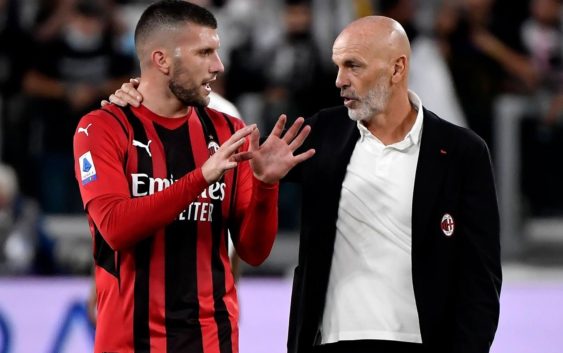 AC Milan coach Stefano Pioli would love to adapt Ante Rebic in the right winger role but the player is not enthusiastic about the idea.
With just two goals in Serie A and one in the Champions League, this season has been very underwhelming for Ante Rebic. The Croatian winger has been below his usual standard giving little contribution in AC Milan's fight for the Scudetto.
At the match press conference, Stefano Pioli was also asked specifically about Rebic and his particular situation. Many fans and pundits wonder what role could the Croatian winger have in the final rush for the Scudetto.
The Italian coach made it clear that the same speech applies for every player. Rebic does not necessarily have to feel like a regular starter to be important, but he must participate as a protagonist in every aspect of teamwork: "It is not so important to play in the starting eleven or to be a reserve and enter the match in progress. The fundamental thing is to be decisive for the team".
Journalist asked the coach if he has thought about deploying Rebic as attacking midfielder. Pioli believes Ante is much better suited as right winger but the player is not enthusiastic about this idea. "Can Ante play as attacking midfielder? I don't think so, he's not suitable for it. I see him more as a second striker. In my opinion, he can play safely on the right wing but it's not an area of the pitch that he loves".
Pioli underlines the flexibility of Rebic, a striker who could theoretically play on all positions in attack. However, the Croatian star is not in the mood to play on the right wing despite having the necessary characteristics for the role according to Pioli. Too bad that on the left he is in constant runoff with Rafael Leao.
---
READ MORE: Maldini blasts midfielder: "He is not Rijkaard"