Pioli opens up on Leao's new contract amid Chelsea links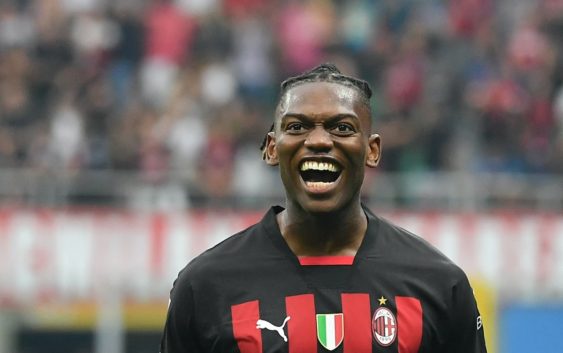 The AC Milan left winger was the star of the last derby. Rafael Leao scored a brace and provided an assist for Giroud.
The first derby of the season bears a name and a surname: Rafael Leao! The Portuguese left winger played a key role in the Rossoneri's win over Inter. Leao scored two goals and provided an assist after failing to score in the previous nine derbies. AC Milan secure three important points that will also impact the morale of the squad before the Champions League start.
Leao continues to cement his status as one of the best players in Italy. Milan are certainly pleased with Rafael's performances even though his contract situations worries many. The Rossoneri have been in talks for nearly one year, however, so far it hasn't been possible to reach an agreement between the parties.
The Portuguese left winger wants to be rewarded for his great season. His agent, Jorge Mendes, has asked a new contract of €7.5 million while AC Milan are offering around €5 million per year. This is not the only headache for Paolo Maldini.
Rafael Leao's excellent performances have not gone unnoticed and important European clubs are circling around. Chelsea tried to bring Leao in the Premier League but AC Milan insisted that the only way they would part ways with their star forward would have been if Chelsea activated his €150 million release clause. Meanwhile, Pioli opened about about the renewal talks that are currently going on.
"The club wants to offer a new contract to Leao very soon. They will take care of it, he is working at the highest level. He is not creating any problems, he is just working hard as a top professional", said Stefano Pioli before starting to commented on hisperformances in the derby.
"I believe that to improve it is necessary to have talent and intelligence, Rafa is talented and is a very intelligent guy. Young players must be given time to grow, the freedom to make mistakes. We try to put him in the best conditions, whenever we manage to isolate him it means that we have built well. He is an important weapon, not the only one. Rafa has a certain way of doing things but he is a guy who understands, listens and knows that he must not be satisfied. With this talent he knows that he must aim high up".
---
READ MORE: AC Milan exclude 6 players from the Champions League squad list