Popularity of AC Milan in Asia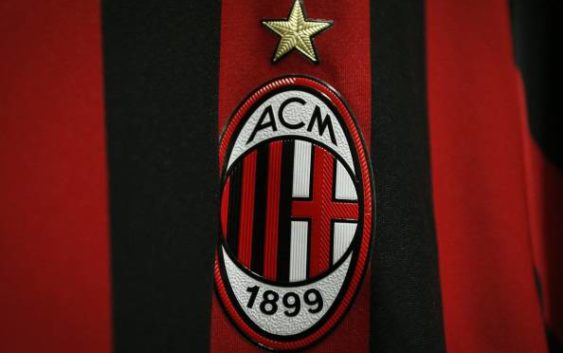 AC Milan is the most successful Italian football team on the international stage, having won the European Cup and the UEFA Champions League seven times. Since 1946, AC Milan and Inter have shared the San Siro.
The Milan Derby is a strong duel between Milan and Inter. The antagonism between the two fan bases is fierce. Marco van Basten, George Weah, and Kaká are just a few of the prominent footballers that have played for Milan. From 1986 until 2017, the club was managed by Silvio Berlusconi, an Italian billionaire, and politician.
For those who grew up watching AC Milan, the term conjures up thoughts of nostalgia and aura. In an age littered with legends, the AC Milan teams of the late 1980s and early 1990s epitomized excellence.
Popularity of European Football in Asia
The most popular sport on the planet is football. It is also the most popular sport in the Asian continent in general. Football enthusiasts in Asia, on the other hand, are not always supporters of Asian football. Locals are more likely to watch a football match from Italy, England, or Spain than from their league teams.
The Asian continent is well known for its casino and betting prowess. It is no surprise that the people there prefer to bet on football most of the market. Even the betting sites tend to offer a variety online casino bonuses for players in Asia interested in games like slots and roulette..
Asian clubs are unable to compete with world-renowned clubs like AC Milan, Barcelona, and Real Madrid even within their native markets. According to research, Milan is supported by 38 percent of Chinese supporters, significantly outnumbering Real Madrid and Manchester United. They defeated five local Chinese sides and four English sides to become the most popular football team.
To publicize their club and attract more followers, clubs have been eager to play friendlies and competitions throughout Asia. But what is contributing to the popularity of AC Milan in the Asian continent?
The AC Milan Presence in Asia
AC Milan, the Italian soccer superpower, launched a new Shanghai headquarters in 2021. Alongside academy operator PacificPine Sports, they announced long-term cooperation to build sports centers around China.
The new alliance began in Shenzhen, a city in southern China. There will be the first AC Milan Academy there, according to AC Milan. They'll next attempt to grow with more sports centers around the country.
Since 2017, AC Milan has had a major foothold in the Chinese market. In Beijing, they launched their first office outside of Italy. The office gives the club a physical presence in a major market where new partnerships and licensing prospects may be pursued. It also aids in the development of material for AC Milan's Chinese social media channels.
The club's new Shanghai office will be a valuable tool in furthering its commercial and marketing tactic in China and Asia. It will assist in meeting the requirements of a business that is becoming increasingly cognizant of its global significance.
PacificPine's relationship with the Italian side will be the club's first foray into soccer after acquiring expertise in other sports like basketball and golf. The growth of the local staff will be overseen by an official AC Milan coach who specializes in the Metodo Milan training technique. Before the qualified personnel takes over the sports and development duties, there will be specific coaching programs.
The initiative aims to establish an elite-level program to encourage children's athletic and personal development. The grassroots, which comprises children aged five to twelve, will receive special attention.
AC Milan and PacificPine Sports believe it is the best partnership for them. They presently operate in 10 locations and have over 75 facilities, further increasing AC Milan's reputation throughout Asia.
AC Milan's partnerships in Asia
In 2020, AC Milan signed a long-term deal with Yabo Sports. The online casino and bookie operator became an official regional associate of the club in Asia as a result of the partnership. This collaboration is another step in AC Milan's quest to strengthen its global footprint, notably in Asia, the Rossoneri's second home.
Yabo Sports, a leading provider in Asia for interactive gaming services, has improved its position in recent years. They are now providing increased gaming features and dependability to expand on an already well-regarded reputation in the area.
As part of the deal, Yabo Sports will be included in AC Milan's Digital Summer Tour of China. The company has been included in its virtual supporter village, an initiative aimed at increasing Chinese fans' options for participation.
The partnership will surely aid AC Milan in expanding its brand and connecting with millions of fans throughout Asia. The core of this partnership approach is to create high-performing, localized relationships that are focused on common business goals.
Throughout the arrangement, AC Milan will strive to expand its brand's presence throughout Asia. They will accomplish this by partnering with Yabo Sports to create interactive fan experiences. Furthermore, the agreement reflects yet another endeavor by European football teams to expand their brands' reach throughout the continent. Teams view the area as a great business opportunity.
Italian football streaming in India
In recent times, Serie A has taken advantage of India's rising interest in football. It has spent time, money, and energy in the country marketing its clubs and playing activity. As a result, an agreement to stream Serie A matches in India has been reached.
Infront and the media firm formed an alliance recently.  This is the firm that Serie A has chosen to handle its global media rights. This means that Indian fans may now catch their best teams in action.
This is wonderful news for the media since it will assist to promote the company's idea of delivering a diverse range of high-quality material. It's also great news for supporters of one of the world's most competitive leagues.
AC Milan fans in India are no longer limited to just discussing their team on social media platforms. They can watch the game live from afar and cheer for their favorite players. This will go a long way in growing the popularity of AC Milan in India and other Asian countries as well.