PSG owners want to buy AC Milan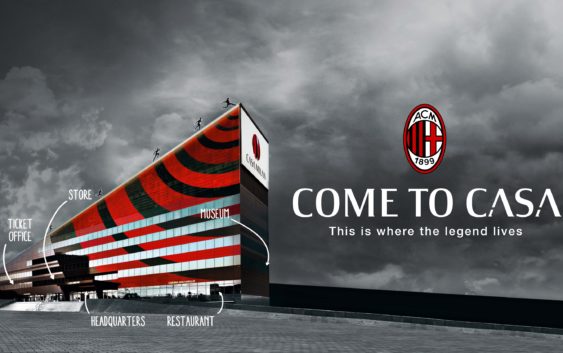 Investors from Qatar are interested in buying AC Milan. The Qatar Investment Authority that controls PSG wants to extends its activity in Italy.
After the brief and unpleasant Chinese experience, AC Milan is firmly in the hands of Elliott Management Corporation. The Singer family has announced it has a medium-long term project to bring the Rossoneri back to the top of world football.
A few expected Elliott to sell Milan quickly. In fact the American hedge fund was indicated by some sources as little interested in engaging in the world of football. Italian press widely reported that AC Milan club would be sold within a few months to a new owner, who according to rumors was supposed to be Daniel Kretinsky. Instead, we saw that Elliott did not show any intention of giving up rejecting a 600 million euros offer from the Czech billionaire Kretinsky.
Despite the fact that the Singer family seems firm on their intention not to sell Milan, sources describing a different scenario are not lacking. The Americans have invested a lot since taking over from Yonghong Li last summer and if Champions League qualification is achieved at the end of the season Elliot will be able to invest even more this time and sign better players.
Meanwhile, Milano Finanza reveals that in Qatar there is a great desire to invest in Serie A. Milan and Roma are the two targets of rich sheikhs. Roma is already sponsored by Qatar Airways and therefore could be the natural landing place for an investor from the middle east. The current American ownership, represented by James Pallotta, is not particularly loved by the fans and therefore nothing should be excluded. Also because the current patron is impatient with the delays in the construction of the new stadium and therefore could be induced to sell.
However Milano Finanza explains that AC Milan is a more attractive alternative for Qatari investors. A group of local businessman are reportedly evaluating the possibility and could present an offer to Elliot this summer. Though representatives have officially denied the sale of Milan this year, a convincing offer could make the American fund change its mind.  
The Qatar Investment Authority has already got its hands on PSG and is planning to extends its activity even in Italy in the future. After making the French club one of the best in the world, the oil rich sheikhs have turned their attention to AC Milan.
---
---