PSG to match AC Milan's asking price for Theo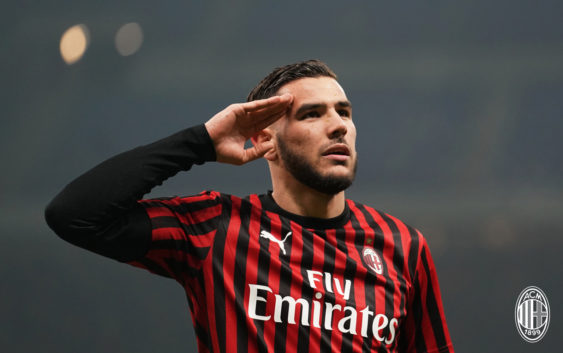 PSG are ready to match AC Milan's asking price for Theo Hernandez. The French defender is on top of Leonardo's list of targets.
At this point there's no doubt that Theo Hernandez has become one of he best full-backs in Europe. "Many top clubs are after him", admitted Manuel Quilon, suggesting that more than one clubs is after the AC Milan left-back, even if the interest of PSG is the strongest.
According to L'Equipe, Theo Hernandez is increasingly being targeted by the former sporting director of AC Milan Leonardo. The French newspaper reports that PSG are willing to make a big investment to snatch the Hernandez from Milan in the summer, also offering him a rich contract.
However, it is difficult to think that the Rossoneri will give up on Theo so easily. The 22-year-old French defender was the best summer signing of the Rossoneri, strongly desired by Paolo Maldini and highly appreciated by the fans. After an early injury, the French defender became Milan's regular starter on the left surprisingly scoring 6 goals on 25 appearances.
AC Milan spent 20 million euros to buy Theo from Real Madrid and his current market value is at around €50 million. PSG are reportedly preparing to match that asking price putting Milan at a tight corner. Selling Theo Hernandez for 50 million euros would guarantee the Rossoneri a great capital gain but at the same time Theo's departure would be a serious loss for the squad.
The 22-year-old defender again emerges as one of the top transfer targets of PSG. The 50 million requested by Milan represent, despite the Coronavirus emergency, a figure well within reach for the Parisian club. However, the Rossoneri fans would not react well to umpteenth sale of such an important talent.
---
READ MORE: Gazidis to meet Raiola for two key players