Rangnick's plan: 3 Top signings for Milan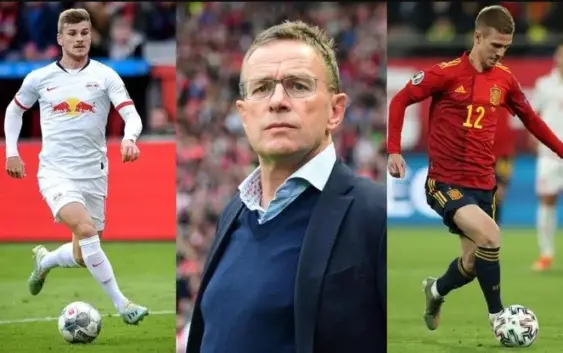 AC Milan are looking to the future and the arrival of
Ralf Rangnick could be followed by 
Werner, Dani Olmo and Upamecano.
As soon as the Coronavirus emergency is over, Ralf Rangnick will make up his mind on AC Milan. The Rossoneri await a response from the German coach that most likely will be positive. Ivan Gazidis has long chosen him to be the next coach of Milan, as well as a man in charge of the transfer market, a role he has occupied for years in both Red Bull clubs.
Corriere dello Sport reports that Rangnick is already planning how to spend the approximately 100 million euros transfer budged that Elliott Management fund has guaranteed to him. An important figure to inject prestige and quality to the Milan of the future.
Not just talents. Rangnick wants to spend the budget on three very important signings. He wants to bring three footballers to Milan that he knows very well and that he has managed to enhance between RB Salzburg and RB Leipzig.
One for every department. In defence Milan, even before Rangnick, had set their sight on Dayot Upamecano. The 21-year-old French centre back, the future star of his national team, is an element that appeals to many especially with his contract set to expire in 2021. Upamecano's is €30 million, the perfect partner for Romagnoli.
In midfield Rangnick could give Milan another old transfer target: Dani Olmo. The Spanish attacking midfielder was close to join Milan in January but he was snatched by Red Bull Leipzig. However, this could be only a quick step. Dani Olmo costs 40 million euros and at Milan he would must likely play as winger.
In attack the big dream is Timo Werner. Perhaps the most talented and best player of Red Bull Leipzig. Werner is Rangnick's creature and he would like to make the devastating 24-year-old centre forward his most expensive signing. Timo Werner costs 60 million, the figure of his release clause.
In order to sign Dayot Upamecano, Dani Olmo and Timo Werner, AC Milan must spend a total of 130 million euros. That is practically covered by the budget granted by Elliott plus the revenues from any important sales (perhaps Donnarumma). The rest of the squad could be competed by a mix of young elements from the Primavera squad and talents indicated by the Rossoneri scouts. This is the strategy of Ralf Rangnick reports CorSport.
---
READ MORE: 4 Signings: How to build a better AC Milan with just €75m