Romagnoli: "Renewal, it's up to me. Mino Raiola my agent?"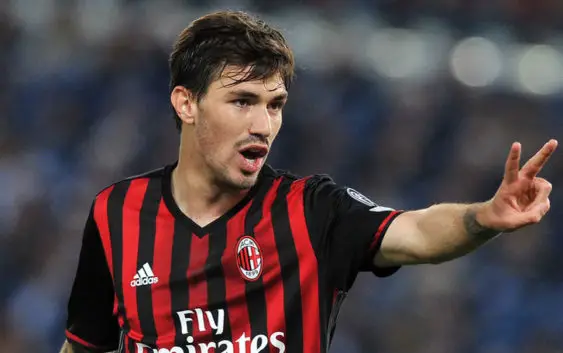 Against AS Roma, Alessio Romagnoli reached another important milestone with AC Milan. The young Italian recorded his 100th appearances in the Red and Black and is expected to renew his contract soon.
Incredible, in such a short time, the growth of many individuals. All, nobody excluded. Of course, some more and others less. Alessio Romagnoli undoubtedly is part of the first group, currently one of the best defenders in Italy and beyond. The centre back is in the form of his life and ready to face Lazio tomorrow for the Italian Cup: "It's always nice to face Lazio, I'm a Lazio fan and my faith has remained the same. It will be exciting. We play in a stadium where I went with my dad to see the Scudetto team but we have to win", he said in an interview with Il Messaggero.
A Lazio fan but a former Roma playe. Now Romagnoli thinks only of Milan and the seasonal goals, possible thanks to Gattuso: "With him we work a lot on the defensive phase compared to what we did with Montella. He gave us his grit and his character as a champion who has won everything. He is an expert on this, he knows Milan better than anyone else".
Sunday against Roma he reached 100 appearances with the Rossoneri jersey: "I'm very proud, it was a great feeling but now let's look forward". And the next steps forward is the renewal of his contract (expiring in 2020): "It depends on me and my performances on the pitch and then it will be the task of Fassone and my agent, who is and will be Sergio Berti", clarified Romagnoli after today's rumors on the possible hiring of Mino Raiola as his new agent.