Some of the greatest players to have played for AC Milan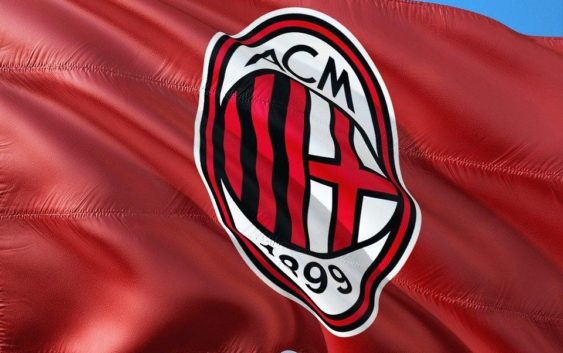 AC Milan has been regarded as one of the giant football clubs of all time, and has been associated with some of the biggest names in the world of football throughout its rich history. Here in this short article, will acquaint you with some of the greatest players to have worn the Red and Black jersey, who went on to become the best their generations has produced. Although the club has been surrounded by financial problems over the last few years, it once used to be a giant in Europe's football world, and the best in all of Italy.
Paolo Maldini
Football lovers across the world would agree that Milan was extremely lucky to have a player like Paolo Maldini in its ranks. He was a true club player and Mr Milan in the truest sense. The formidable defender went on to win the Serie A championship 7 times for the club. With him, Milan also became 5 time winner of European Cup and Champions League. It's not surprising that Paolo Maldini holds the record number of appearances for Milan.
Such was his talent that he used to be bet on from all parts of the world whenever he would take the football pitch, including from Las Vegas, the city of shows, sports and more. In fact, Paolo Maldini's father had also captained the same club at one point of time. So, essentially, the love for football and Milan was in his blood!
Ruud Gullit
Milan has had some of the best football talent from the Netherlands in the past, with a nice selection of Dutchmen ending up etching their names in the Rossoneri history. Ruud Gullit is right up there with the best. At that time, he was transferred to Milan for a world record fee from PSV Eindhoven (as can be seen here in this BBC list).
Such was his intelligence and vision that it didn't take much time for him to win Milan's trust. His combined stint at PSV and early period at Milan saw him winning the Ballon d'Or in 1987. Such was his impact on the club that he inspired them to their first Serie A title in nine years, in his debut season. He went on to win a couple of European Cups and two more league titles during his memorable time in Italy.
Marco van Basten
A football career that came to a premature halt at the young age of 28, Marco van Basten was a striker who still managed to make a big name for himself in not just Italian, but the entire football world. Having moved from Ajax to Milan in the year 1987, Van Basten helped his new club win 3 Serie A titles and couple of European Cups during his stint in Italy.
In fact, he scored an impressive 125 goals in his 201 appearances for the Rossoneri. Although his numbers speak volumes about his ability, even more impressive were the ways in which he scored those goals, through overhead kicks, screamers and all kinds of bizarre methods!
---
READ MORE: OFFICIAL: AC Milan announce second summer signing