The truth about AC Milan's agreement with Yuri Alberto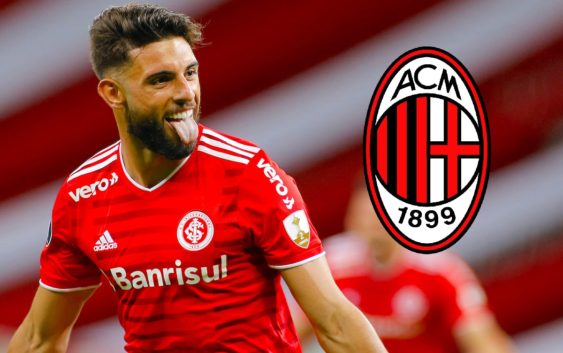 Rumors have emerged that AC Milan have a verbal agreement with Brazilian striker Yuri Alberto but the truth is different.
AC Milan scouts have been very active recently in South America. The focus is mostly on Argentina and Brazil but also in USA (Ricardo Pepi). The Rossoneri are looking for a new striker with great potential but at the right price. And there is certainly no shortage of names on the list.
The most prestigious target on Paolo Maldini's list is Julian Alvarez. The River Plate star is doing great in Argentine and many European clubs are interested in his services. The Rossoneri are reportedly leading the race and have already agreed personal terms with the 21-year-old striker.
That's not all. Rumors have emerged about AC Milan's in Yuri Alberto. The Brazilian striker has literally exploded this year. The Rossoneri have reportedly a verbal agreement with Yuri Alberto that has scored 18 goals and assisted 4 in 2021. Excellent numbers for the 20-year-old Internacional gem.
However, CalcioMercato denies rumors about an agreement between AC Milan and Yuri Alberto. Furthermore, the chances of the Rossoneri agreeing a transfer fee with Internacional are very unlikely. There are rumors of a 10 million euros from Milan but Internacional rate the player much more and Yuri's contract (expiring in 2025) puts them in a comfortable position.
Internacional will not let Alberto leave unless an offer of at least 20 million euros arrives. At the same time, sources close to the Brazilian club have even denied AC Milan's alleged offer. Moncada, Maldini and Massara have a simple appreciation for the forward but that's all.
Unlike Yuri Alberto, the contract of Julian Alveraz expires in one year and he's available at a lower fee. What is certain is that AC Milan's attack could undergo a transformation next summer with Ibrahimovic and Pellegri set to leave and two new signings likely to arrives.
---
READ MORE: AC Milan could land €50m Serie A star on cut-price deal