AC Milan had closed the signing of Ajax star last year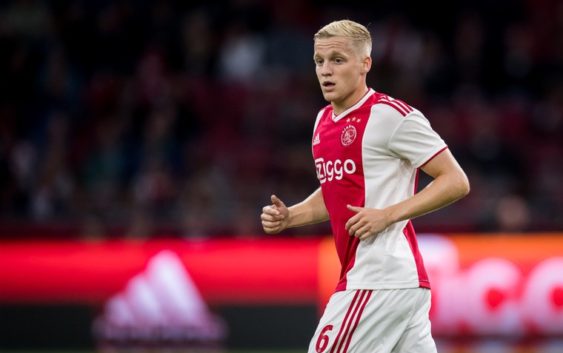 Ajax are enjoying the excellent performances of

Donny van de Beek in Champions

but one year ago AC Milan had already closed his signing.
Ajax presented a great show at the Allianz Stadium on Tuesday night. The whole world of football has remained astonished by the exploits of this young and phenomenal team. The Dutch club thrashed Real Madrid and did the same with Juventus to reach the Champions League semi-final.
Some extraordinary talents have come to light this season. Apart from Barcelona-bound Frenkie de Jong and Matthijs de Ligt, on everyone's orbit for some years now, the other star to shine was Donny van de Beek. A modern, agile and intelligent attacking midfielder. The 22-year-old is perfect in linking the midfield and attack. Van de Beek possesses excellent control, scores and has a great eye for pass.
In short, describing him as a hot prospect would be an understatement. The Netherlands international is already a phenomenon. A huge regret for AC Milan who were very close to his signature a year ago. The attacking midfielder has been involved in 26 goals this season, scoring 15 and setting up 11.
According to transfer market expert Alfredo Pedulla, Massimiliano Mirabelli and the Chinese ownership had blocked van de Beek. Van de Beek's signing was agreed at 25 million euros with Mirabelli considering the youngster a more disciplined (tactically) version of Franck Kessie. In time Donny turned out to be a very different footballer. The situation changed after the financial troubles of former president Yonghong Li. Despite having agreed terms with Ajax and the player, AC Milan were forced to pull the plug on this transfer.
A huge regret considering that the market value Donny van de Beek has gone from 25 million euros to at least 50 million. A figure that current Milan certainly cannot afford, given the delicate financial monitoring and UEFA sanctions. Yet on social media, fans have literally gone crazy for Van de Beek and are clamoring for his purchase. Mirabelli had already understood van de Beek's perspective and close his purchase. What a pity!
---
---