After Insigne, Toronto to tempt AC Milan star with rich contract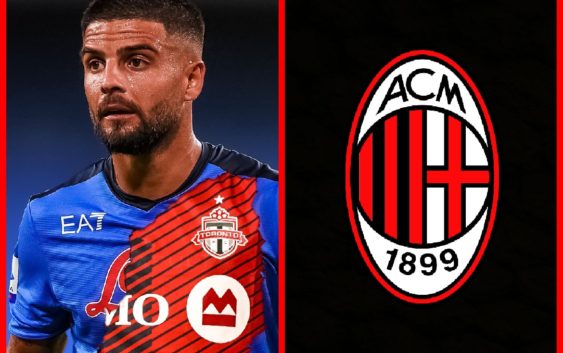 After

Lorenzo Insigne, Toronto FC are looking to sign
AC Milan captain Alessio Romagnoli who becomes a free agent soon.
Serie A players have become a major draw for Major League Soccer. A couple of clubs are interested in Italian players, especially those that are about to become free agents like Lorenzo Insigne.
Toronto FC are ready to cover the Napoli ace in gold. The Canadian club are offering Lorenzo Insigne a long-term contract of 15 million euros per season that would make the European champion one of the highest payed player in the world. Genoa captain Domenico Criscito will follow in his footsteps too.
However, the Canadians are also interested in other Italy international. According to reports, Toronto will attempt to sign even AC Milan captain Alessio Romagnoli. Just like Insigne, Romagnoli is set to become a free agent at the end of the season after not reaching an agreement to extend his contract with the Rossoneri.
Alessio Romagnoli currently earns 5.5 million euros and is willing to take a small pay-cut in order to stay with AC Milan. But that may not be enough with the Rossoneri unlikely to go beyond 3.5 million per years. On the other hand, Toronto can offer Romagnoli a rich contract with improved terms.
Toronto's intrusion could further lower AC Milan of reaching a deal with their captain. The 26-year-old would like to continue his career in Europe but Toronto's could prove to be too tempting to turn down.
---
READ MORE: Newcastle could ruin AC Milan transfer plans