Tuttosport: 4 Reasons why Fellaini is the perfect player for Milan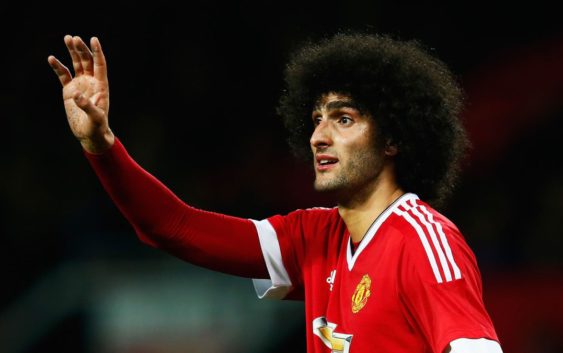 Marouane Fellaini has caught the attention of AC Milan and negotiations are currently underway. Tuttosport reports why the Manchester United midfielder is perfect for the Rossoneri.
For the time being Massimiliano Mirabelli has shifted his attention on free agent players. After signing Pepe Reina and Ivan Strinic, the club director is looking at Marouane Fellaini of Manchester Unite. But there is an economic problem. At the moment, the distance between offer and demand is still very wide: the player wants 6 million per year while the Rossoneri propose 4.5. However, the Rossoneri remain interested and hopes to find an agreement soon.
Tuttosportmentions four reasons why Marouane Fellaini is the ideal purchase for Milan's midfield. The first is tactical in nature: the former Everton is versatile and can cover all the roles in midfield, a real jolly. Secondly, we are talking about an experienced player (31 years old in November) with 80 appearances with the Belgium national team.
In addition, the central midfielder have been playing in Premier League, perhaps Europe's most competitive league, for the last 10 seasons. Initially with Everton before being transferred to Manchester United for around 35 million euros in 2013. And according to Gattuso's instructions, AC Milan are in need of good and experienced players.
Finally, the most important reason. The 30 year old midfielder will be available for free this summer, as his contract with Manchester United runs out in June. The player as no intention of renewing and wants to change environment, especially after a season with only 16 appearances in the league. Except the Rossoneri, several Chinese clubs and Marseille are interested in him.
---
---