UEFA Financial Fair Play: How it was and how it will become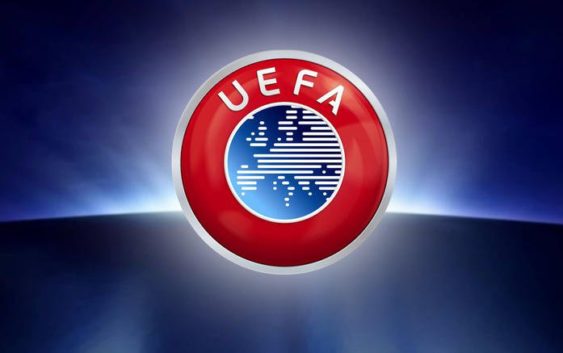 UEFA aims to intervene soon in order to change the Financial Fair Play and end the reckless spending of the clubs.
---
HOW IT WORKS
---
The Financial Fair Play is the system of rules introduced by UEFA in 2011 to prevent football clubs (qualified for Champions League or Europa League) from spending more than they earn in the pursuit of success and in doing so getting into financial problems which might threaten their long-term survival. It is based on the principle "spend as much as you earn". No debts with other clubs or people. Balanced books. The books are examined for three years. The 2015-2018 cycle allows a budget deficit (excluding virtuous types of expenses such as stadiums and youth sector) to a maximum of 30 millions. If in the first two years, for example, a club loses 30 and 20 millions, in the third, the club needs to make a profit of 20 millions.
Those who do not respect the Financial Fair Play can be sanctioned and need to find a settlement with UEFA or offer a Voluntary Agreement.
---
---
Settlement

  – If a club does not respect the rules, it will be sanctioned by UEFA. It can "accept" the sanctions (this is a settlement). In this case the club will be subject to limitations (fines, players number reduced in cups, limits in the transfer market, etc – until the sanctions end) for a determined period at the end of which, if it has returned within the parameters the sanctions will be lifted.
Voluntary – In 2015 UEFA introduced the voluntary, a system for clubs in particular financial difficulties or with new ownership. Clubs are allowed to submit a plan to return with parameters (AC Milan's current situation – read here), that, if accepted by UEFA, will allow them to act freely. But eventually the parameters will have to be respected otherwise the sanctions will be more harsh.
---
---
UEFA has also noticed that the Financial Fair Play needs to adapt to new needs. Right after the election, new president, Ceferin denounced the concentration of top players in just a few teams and the need to increase the competition. Several ideas are currently being discussed: sportive (limiting the number of players) and financial (luxury tax, salary cap).
LUXURY TAX – A percentage on wages and/or on the player's transfer. If a club buys a player for 100 millions, it pays to the system a figure between 10% (10 million) and 100% (another 100 million). Same thing for the salary. This money will be later distributed to clubs, domestic leagues, Champions League and so on.
SALARY CAP – It is a limitation on the salaries a club can pay. UEFA can set a maximum cap per player but, more easily, a maximum team cap, with different wage tiers for players of different values, experience etc.
PLAYERS NUMBER LIMIT – UEFA is also thinking about the possibility of limiting a team's players number, Limiting the number of signings during the summer and winter transfer season (you can not buy all the players you want), Regulation of loans (it makes sense to loan a young man, not a thirty year old). It also aims to intervene on the transfer system.