What happens if AC Milan, Inter and Napoli finish the season with the same number of points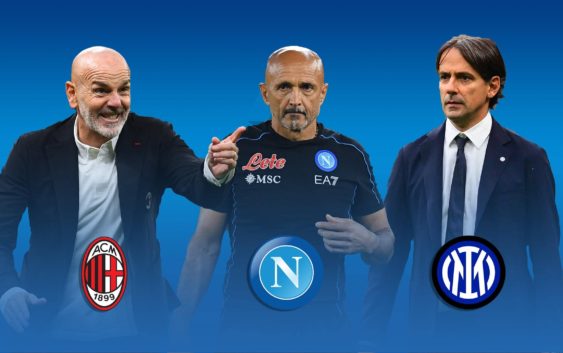 If AC Milan, Inter and Napoli close the season with equal points, the Rossoneri win. But if the contest is between two clubs things change.
AC Milan, Inter and Napoli have been fighting for the Scudetto title since the beginning of the season. With just seven rounds until the end of the championship, the trio are within a distance of four points between each-other but with Inter who have yet to play the match against Bologna.
An interesting and unprecedented outcome that could see AC Milan, Inter and Napoli with the same number of points at the end of the season. In that case it would be the Serie A standings to decide the winner, or more precisely the direct encounters between the three clubs.
AC Milan would triumph in such a scenario. The Rossoneri lead the special standings with 7 points (4 with Inter and 3 with Napoli) while Inter follow with 5 and Luciano Spalletti's team is at the bottom with 4 points in direct matches.
The Rossoneri have the advantage even if they close with equal points to Inter while in the comparison with Napoli it would be the total goal difference to decide the winner. So far, both clubs have scored the same number of goals 56 but Napoli have conceded seven less.
In the remaining Serie A matches, AC Milan will play Torino, Genoa, Lazio, Fiorentina, Verona Atalanta and Sassuolo. Inter have a less demanding calendar, at least on paper. The Nerazzurri will face against Vera, Spezia, Roma, Udinese, Empoli, Cagliari, Sampdoria and Bologna.
---
READ MORE: AC Milan's worst signings EVER