VIDEO – What really happened between Gattuso and Bakayoko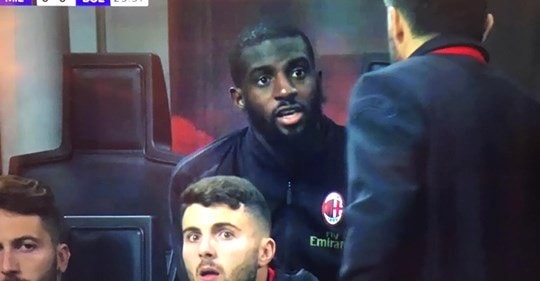 AC Milan coach Gennaro Gattuso and midfielder Bakayoko were protagonists of an unpleasant incident in Milan-Bologna yesterday.
MILAN NEWS – After the scandalous fight between Kessie and Bilgia in the derby, another bad episode happened in AC Milan vs Bologna. Around the 25-th minute, Lucas Biglia got injured and asked for substitution. Gennaro Gattuso called Tiemoue Bakayoko, but the French midfielder was hyper slow in his movements.

Video completo sul'episodio #Bakayoko pic.twitter.com/KWh4aOmw90

— Veronique (@Orli1983) May 6, 2019
The Rossoneri coach asked the former Monaco if he was ready to make his entrance. Bakayoko hadn't geared up and took additional time for a warm up. At that point Gattuso chose Jose Mauri who "strangely enough" was fully ready and didn't need minutes, like Bakayoko, to enter the pitch.
A few seconds later the two have a short discussion and it's very obvious the reaction of Bakayoko who tells AC Milan coach Gatto to "Fu*k off". After the unpleasant episode with Acerbi's jersey, Bakayoko is again a negative protagonist at San Siro.
Ecco quello che è successo tra #Bakayoko e #Gattuso pic.twitter.com/aviOcLOcZ2

— Veronique (@Orli1983) May 6, 2019
According to Italian press this gesture has marked the end of his adventure at Milan. The Rossoneri intended to sign Bakayoko on a permanent basis st at the end of the season but considering his problematic behavior the management will likely send him back to Chelsea.
When asked about the episode in the press conference after the match coach Gennaro Gattuso stated that "It's doesn't matter if the players tell me to fu*k off but it's totally unacceptable to demonstrate lack of respect for your teammates". Gattuso and Bakayoko are expected to meet today at Milanello to solve this issue.
---
---