When can Antonio Conte be appointed new AC Milan coach?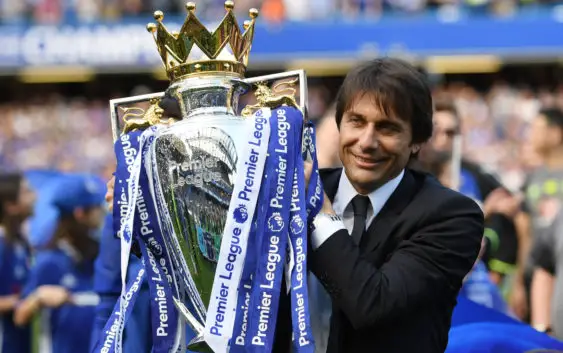 Whatever the outcome this season Gennaro Gattuso seems destined to leave. Il Corriere della sera reveals today when can Antonio Conte be appointed new AC Milan coach.
It has been a very difficult month for AC Milan. After an excellent performance against Roma on 31 August, the Rossoneri have lost their identity and in the last three games in Serie A have failed to bring home the three points. To make things worse, AC Milan is losing ground against direct rivals for a Champions League spot for next season. Pressure on Gennaro Gattuso to deliver has increased and Italian media reports that Antonio Conte is being eyed as his replacement.
For the moment, the management is backing Rino and his boys to overcome this problematic period but it's clear that if negative results continue Gattuso risks being sacked before the end of the season.
However, reports Il Corriere della sera, Gennaro Gattuso's fate is already written. The new ownership wants to bring at San Siro a coach of international pedigree and even if the Rossoneri end Serie A in the top 4, Rino is destined to leave with Antonio Conte ready to replace him.
The former Chelsea manager his given his approval to join the Red and Blacks but only for next season. Conte doesn't want to take Milan with the season in progress and instead would prefer to work with the squad for the entire pre-season period and make a certain cleansing during the summer. If Conte arrives a significant investment will follow next summer. Elliot are ready to spend big to convince Conte to accept their offer.
---
---