Why AC Milan desperately need Champions League qualification this season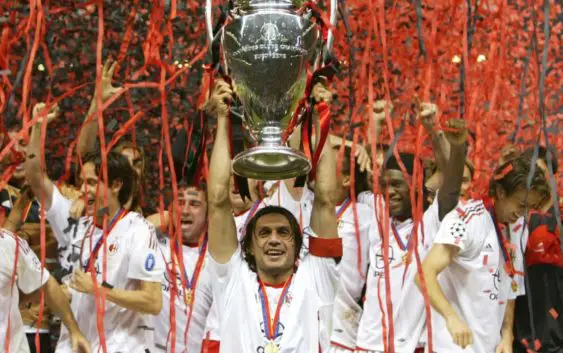 Since the inception of Champions League in 1955 AC Milan have been one of the most dominant clubs the European stage has ever seen.
When Italian football is mentioned in Europe everyone immediately thinks of AC Milan. Since the inception of UEFA Cup Winners' Cup in 1955, the predecessor of Champions League, for decades the Rossoneri have been the most representative team of Italian football in the old continent. To this date the Red and Blacks are the second most titled club in Champions behind only Real Madrid. If we would consider the aristocracy of European football then without a doubt AC Milan would have a seat at the head of the table.
Unfortunately things have been tough lately. Unlike the past decade when Carlo Ancelotti's Milan dominated the Champions with 3 finals reached within 6 years, now, the Rossoneri have not been playing in Champions League since 2013/14 season. For the last four years the Red and Blacks have remained out and only last year, with Vincenzo Montella at the helm, AC Milan played in Europa League.
Even this season AC Milan participate in Europa League but hadn't it been for the Court of Arbitration for Sport decision to overturn UEFA's sentence Gattuso's squad would be forced to watch from the sidelines. In June, UEFA's Adjudicatory Chamber of the Club Financial Control Body excluded Milan for one season from European competitions for the breach of the UEFA Club Licensing and Financial Fair Play Regulations, in particular the break-even requirement. The Rossoneri's pharaonic shopping campaign during the first and only year of the Chinese ownership had no healthy financial backing. Luckily the CAS Tribunal of Lausanne ruled in Milan's favor and now the club will be eligible to a new Voluntary Agreement with UEFA.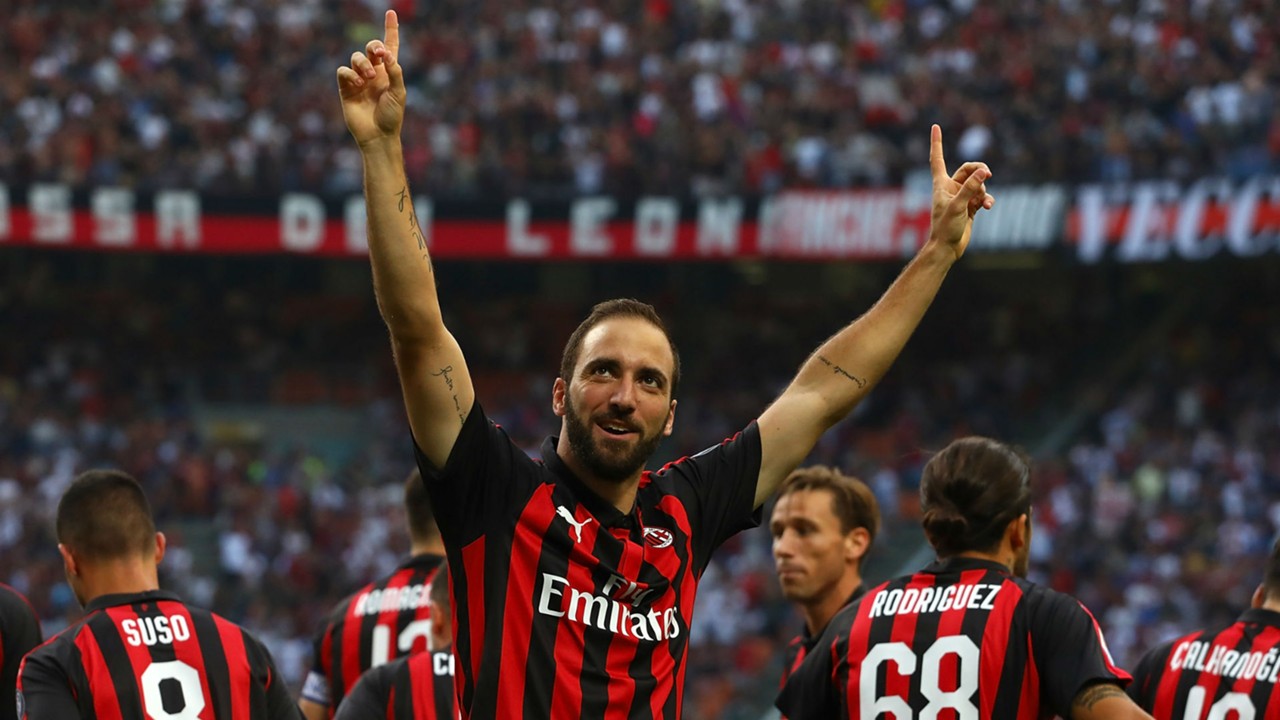 As for Europa League, the Italian giants have been drawn in Group F alongside Olympiacos, Real Betis and Dudelange. It's not a complicated draw and coach Gennaro Gattuso with his boys have the task to rank first when the group stage ends. Europa League has become increasingly more attractive due to higher revenues in recent years but above all for the direct access to Champions League that it provides to the competition's winner.
Experience
Champions League qualification for next is going to be crucial for AC Milan on many aspects. Most importantly, it would provide valuable experience for coach Gennaro Gatuso and his players. Immediately after taking control of the club new owners Elliot Management were considering replacing Rino with Antonio Conte. After a thorough analysis, the American fund, with the advice of Leonardo and Paolo Maldini, decided to rely again on the former defensive midfielder.
If the Red and Blacks succeed to land a place in the top 4, Gattuo and his squad would have the possibility to compete against the biggest European clubs yet again. A young and not so experienced group of players urgently needs to play in Champions League in order to up their game. Young players like Donnarumma, Conti, Calabria, Romagnoli, Caldara, Kessie and Suso need to prove themselves at these levels in order to continue their growth and improvement. Until today, Gonzalo Higuain is the only player from the starting eleven to have regularly tasted European football.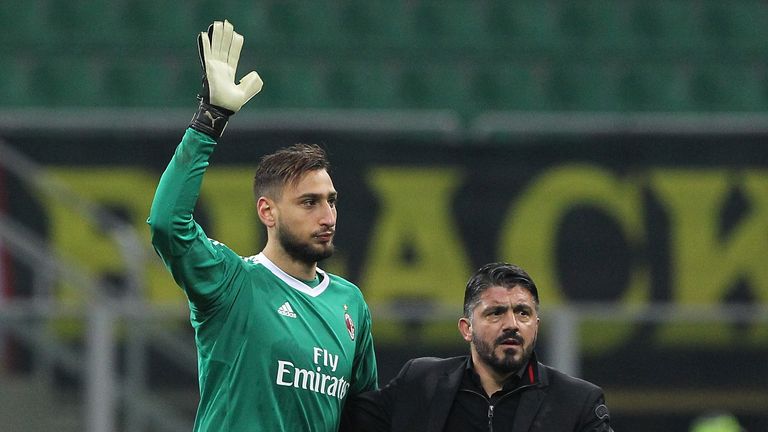 In the first seven Serie A outings Il Diavolo has already demonstrated that it is a better team than last season. The Rossoneri dominated for more than one hour in Naples but unfortunately the local side managed to overturn the result. A loss that was analysed in detail by Rino and results were evident against Roma at San Siro. AC Milan won against a direct rival for a spot in the top 4. A short worrisome period with three consecutive draws followed, however, the team got right back on track with several convincing victories.
Main rivals like Inter, Lazio and Roma tend to fluctuate so the Red and Blacks must act quickly to exploit their opponents mistakes and create a comfortable lead despite being just the first few weeks of Serie A. The path taken seems to be right one and the direction clear.
What's more important this year is that Gattuso has at his disposal a more complete squad. While last season the coach was very limited in choices and lacked a worthy bench that doesn't seem to be the case this season. Thanks to Leonardo's brilliant work in less than a month Gattuso can rely on two top players for each position. Donnarumma and Pepe Reina fight for a spot between the posts, Caldara, Romagnoli and Musacchio secure the defense, Diego Laxalt pressures Ricardo Rodriguez on the left while Andrea Conti is ready to challenge Calabria and Abate on the right. The defensive department couldn't have been more completed. In midfield the usual starting trio Bonaventura, Kessie and Lucas Biglia should beware of Bakayoko and Bertolacci (probably more from the new central midfielder that will arrive on January). Up front, Patrick Cutrone is ready to replace or assist Higuain every time he's required to and Samu Castillejo could take over from both Calhanoglu and Suso.
Transfer market
Champions League qualification this season will facilitate a lot the work of Leonardo and Paolo Maldini on the market. Without a doubt the Brazilian technical director is one of the best in the world in his position and this summer was the umpteenth time he exhibited his skills. In a matter of days Leonardo closed a mega-operation with Juventus, selling back Bonucci and signing Caldara and Higuain. He purchased Castillejo and Laxalt while Bakayoko arrived on loan. Players like Carlos Bacca, Nikola Kalinic, Gustavo Gomez, Andre Silva and Manuel Locatelli had to depart.
A place in the top 4 would help Leonardo to lure in at San Siro even better players next summer. Leo shocked the transfer market a few days ago when Milan announced the purchase of Flamengo star Lucas Paqueta for 35 million euros plus bonuses, beating the competition of much richer clubs like PSG, Liverpool, Barcelona and Manchester United. And that could be just the beginning.
The former attacking midfielder is currently negotiating with Adrien Rabiot and has also targeted other stars like Leonardo Paredes, Aaron Ramsey, Zlatan Ibrahimovic and Cesc Fabregas. Champions League football next season would allow the Brazilian to aim for even bigger stars and not only on a free transfer.
Although Gonzalo Higuain, the best centre forward in Italy, accepted AC Milan with Champions that hasn't been the case in the past. When former sporting director Massimiliano Mirabelli was trying to purchase top players like Alvaro Morata, Pierre Emerick Aubameyang, Karim Benzema or Andrea Belotti, Champions League participation was a problem that even big money couldn't solve. Every footballer dreams of playing in the best European competition so if the Rossoneri really want to return to their former glory, and challenge Juventus for the Scudetto, it's necessary to attract the best players out there. For this job there doesn't exist a more powerful magnet than Champions League football.
Prestige, financial benefits and superstars
Through the years the biggest football stars have played at San Siro. Ever since the Rossoneri won their first Champions League trophy in 1962/63, also becoming the first Italian club to win this title, with a star-studded team composed of names like Cesare Maldini (captain), Giovanni Trapattoni, Gianni Rivera and Jose Altafini, the world's best athletes have graced the La Scala of football. It is no coincidence that the last great Milan squad is that of Ancelotti's two times Champions winners  
In an unexpected turn of events the most decorated Italian squad in Europe has not heard the Champions League anthem since 2013/14. This unprecedented fasting has had a severe impact on club's finances. If in 2017 the Rossoneri enjoyed revenues of 305 million euros, in 2016 commercial income has decreased by almost 70 million plunging to a total of 236 million and a net loss of 75 million. The last year was even worse and the mismanagement of the Chinese cost the club an unprecedented lost of 126 million euros.
Fortunately Milan now have the strong financial backing of Elliot. The American fund is willing to invest large sums on the market as AC Milan's summer attempt for Milinkovic Savic demonstrates. However the club needs a sustainable financial growth and that can be achieved only thanks to the big revenues that Champions League qualification offers. Just group stage progress would provide huge funds at Leonardo's disposal. Funds that can be used to bring at San Siro the game's best players like in the past.