Winter wonderland: three of Milan's best January signings in recent history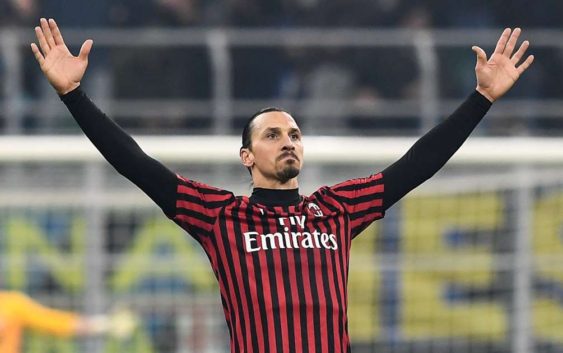 As nations prepare for an unprecedented winter World Cup, the transfer market that follows will be nothing new. Milan have made some impressive signings in recent years – here is a look at three of the best.
Simon Kjaer
Kjaer joined the Rossoneri on loan from Sevilla back in January 2020, following an uneventful time in Spain which saw him loaned to neighbours Atalanta earlier in the season. Milan themselves completed a loan deal on January 13 before a number of stellar performances secured the 33-year-old a permanent move to the Lombard capital in the summer. Kjaer and Milan haven't looked back since, with the big Dane recording 81 appearances for the club in the space of just under three years.
The centre-back will be one of Milan's players not able to enjoy a rest during the winter break, as he prepares to represent his country at the 2022 World Cup. While Denmark are outsiders to win the competition, with football odds of 22/1, they are a near certainty to qualify from Group D, at a more respectable 1/5. Kjaer's side certainly arrive in Qatar in impressive form, having stormed through the tournament's qualifying stage with nine wins from ten matches. They are out for redemption following semi-final heartbreak at Euro 2020.
Grande vittoria👏
Super derby win🔥#SempreMilan❤️🖤 pic.twitter.com/bVkLO0Ioa9

— Simon Kjær (@simonkjaer1989) September 3, 2022


Mario Balotelli
Now of FC Sion, Balotelli came through the ranks of the blue side of Milan in 2006, before a move to the Premier League and Manchester City in 2010, who had fellow countryman Roberto Mancini at the helm. The forward's controversial antics left him forced to make a deadline-day move in January 2013, which Milan – his former enemies at Inter – were more than happy to oblige.
While it may have been a short period back at San Siro, it sure was a sweet one. The 33-year-old recorded an impressive 33 goals and nine assists in 77 games for the Rossoneri. This included a 12-goal haul in his first half-season at the club followed by 14 goals in 30 league matches in his second. Balotelli ended up being a shining light in two dim seasons for Milan, finishing eighth and tenth, respectively. His performances earned the Italian a move back to the Premier League with Liverpool, but not before he had brought such happy memories to the Milan faithful.
Zlatan Ibrahimovic
Perhaps one of the most significant switching of allegiances between the two Milan sides was Zlatan Ibrahimovic. Having joined Barcelona from Inter for a whopping €69.5 million back in July 2009, the Swede joined Milan first on loan in 2010, before making the move permanent a year later. This isn't the move that makes this list, however, given that it was completed in the summer window. Rather, Zlatan represents one of Milan's greatest signings for his sensational return to the Rossoneri in January 2020.
The 41-year-old arrived back at San Siro to make an immediate impact. His 15 goals in 19 league appearances brought Milan back towards the top of Serie A in 2020-21, finishing second and a disappointing 12 points behind rivals Inter. His eight goals in 23 Serie A games the following season helped the Rossoneri go one step closer, though, this time pipping Inter to top spot by just two points and winning Milan's first Scudetto after in 11 years.
Nr 34 pic.twitter.com/4cWI2HHhKN

— Zlatan Ibrahimović (@Ibra_official) May 23, 2022

With 2023 just around the corner, Stefano Pioli's side will undoubtedly be looking to strengthen further as they attempt to defend their crown against a rampant Napoli team in 2022-23. It is sure to be a busy transfer window, with Milan likely forced to prevent some significant outgoings as well.